Remembering tragedy: 'Extremely Loud & Incredibly Close'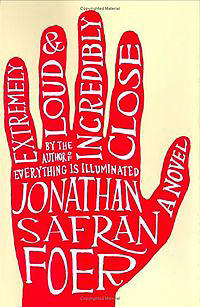 To get an understanding of the 9/11 attacks from a highbrow literary treatment, there's nothing better than Jonathan Safran Foer's "Extremely Loud & Incredibly Close," released April 1, 2005.
Told from the perspective of 8-year-old Oskar Schell, the story progresses through the mystery Oskar thinks was left for him after his father's death. Because of Oskar's extreme detail-oriented personality, his journey takes him around New York City in search of a particular lock, out of the 162-million-and-counting that Oskar thinks also exist in the city.
In this odyssey, Oskar meets a variety of people, all with the last name 'Black,' as a task for the mystery. This constant drive is what allows him to distract himself from his worsening grief over his father, who died in one of the Twin Towers.
His nearly directionless search comes to an end when he realizes he's already met a Black who can help him. He goes back to her apartment to find a safety deposit box. But it's ultimately a reconnection with his also-grieving mother that he finds.
This book's truly New-Yorker nature draws from the mending streets and suburbs of post-9/11 New York City to create a compelling story of grief and healing. It draws on family and reconnection in its themes to state the importance of remaining together, even in the wake of tragedy.
Foer specifically does an outstanding job of creating an eccentric character who, despite his outright strangeness in relating to the outside world, becomes one of the most easily relatable characters. Oskar Schell is someone who a reader could follow around for years without getting bored.
Oskar's relationships are among some of the most life-affirming connections. It seems that he randomly meets people who are able to give time, effort and a kind personality to him just for the sake of caring for a random kid. But there are parts where the character feels frustrated about the pace of his discoveries, and so does the reader. The novel's length is mainly due to Oskar's need to explain things in the same level of detail that he thinks in. This is the book's only drag.
I would recommend this book to history, psychology and English majors – history majors for its constant reference to one of the most formative events in 21st century America, psychology majors for its exploration of grief at various points in life and English majors for its highly literary style and challenging dynamic.
It's also a great book for cinema studies majors to compare with its movie adaptation.
A book like this will probably be on a list of 21st-century classics in the future. It's a story with an intense understanding of setting and character that will inspire the imagination and shed light on the humanity of healing.
(4.7 out of 5 stars)