Magazine club to publish first issue
Emerging online campus magazine, Gold Magazine will provide content to capture OU culture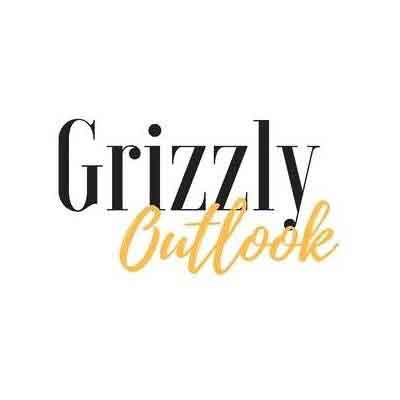 EDIT: The original version of this article referred to the magazine by its previous title, Grizzly Outlook. Following this article's publication on Jan. 4, 2017, The Oakland Post was informed that the name of the magazine has since been changed to Gold Magazine.
Oakland University is soon to welcome an online campus magazine. The magazine's president, Starr Brown, is introducing Gold Magazine.
Gold Magazine will be an organization for students interested in writing. As Gold Magazine is still in the works, the magazine is recruiting more writers.
Brown sparked the idea of publishing a campus magazine through the influence of her news writing class. She thought capturing campus culture would create an engaging magazine that students would be interested in. Brown explained her main goal of the new publication.
"The goal of publishing a campus magazine is to document what OU students are interested in now," she said. "Not only will students who currently attend Oakland hopefully read our publication, but anyone, past, present and future, can see what makes Oakland Oakland at this moment."
Brown said the purpose of Gold Magazine is to create a relatable magazine for students by showcasing trends and topics on campus. The magazine will include three sections: fashion, campus life and entertainment. It will also provide photography opportunities for students under the "ThisIsOU" section, as well as submissions for articles, reviews and columns.
Brown hopes more students will be interested in contributing to the magazine.
"Writing is a great way to have your voice heard, and I want Grizzly Outlook [the name has since been changed to Gold Magazine] to represent everything OU students are interested in and want to talk about," Brown said. "My goal is to grow it for students of all majors to be interested in."
For promotion, Brown is planning on using the platforms of social media, fliers around campus and attending GrizzFest.
Brown began the process of starting the magazine in early October by speaking with academic advisers and professors.
"We currently have a total of nine dedicated and amazing writers," Brown said. "It has been a very quick process so far, due to the interest from these students."
Vice President Katelyn Valley explained her opinion on Gold Magazine.
"I was onboard from the beginning because I've wanted to join an on-campus club, but never found the one for me," Valley said.
Valley said she hopes the magazine will widen students' horizons to all different types of people at OU.
"My hope for the magazine is that it offers a new way for students to feel connected to OU's campus," Valley said.
Valley described the purpose of the magazine as a way to give students a creative way to stay connected with campus.
As the magazine publishes new issues, Brown expects continuous development.
Gold Magazine will publish its first issue and launch its website on Jan. 31. For updates on the magazine's website and issues, visit its Facebook page. Students who are interested in contributing can contact Brown at [email protected].