New vice president of development and alumni relations named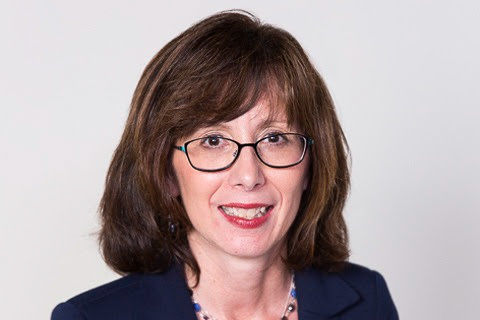 President Hynd filled the vice president of development and alumni relations (VP-DAR) position on Feb. 26, according to OU's Communications and Marketing Department.
Angie Schmucker officially began her job on Tuesday, March 1.
Her starting salary is $195,000, which is $2,000 less than the previous VP-DAR, Eric Barritt.
There are two sides to her job, she said – development and alumni relations.
"My job is to make new programs possible and existing programs permanent," Schmucker said of the development aspect. This includes scholarships.
She went on to explain that universities don't get nearly enough money from the state.
"Our job is to fill in that gap," she said.
She works with alumni to keep them engaged in the OU community. Some just want updates while others want to go to events such as reunions and homecoming. Others become mentors or speakers and some donate.
Schmucker is working on securing funds to expand Elliott Hall and the Oakland Center.
Before anything else though, she wants to find out what else the campus needs.
"I really just want to go out and listen," she said.
This isn't to say that Schmucker is a stranger to OU. She has worked here for 14 years, according to OU Communications and Marketing.
"I've been a fundraiser my whole career here," she said.
For the last eight months, she was interim campaign director and helped create a campaign that the development and relations team will work on through 2020.
"With a campaign, we're going out with our list of needs," Schmucker said. There will be a monetary goal to match these needs.
Schmucker hopes to launch the campaign in spring 2017.
Before being campaign director, Schmucker was the executive director of planned and annual giving. Annual giving keeps alumni informed of OU events and asks for donations. With planned giving, people put OU in their wills or give to the university through stock or insurance policies. Schmucker helped people sort out documents for these types of gifts.
Because her job involves asking people for money, some people couldn't imagine having it, Schmucker said.
She loves it.
Her department matches volunteers and donors with ways that they can contribute. This way, those who want to give back to the university will find it rewarding.
She said that donors often thank her before she gets a chance to thank them. She also sets up ways for students to meet those who give them scholarships.
She wants to educate the campus community about the importance of fundraising.
Schmucker was hired after a national search that started in September, said Michelle Piskulich, associate provost. A search committee of people from different departments worked with a search firm to find candidates. 25 were eventually whittled down to three, and President Hynd made the final decision.
"I am thrilled that Angie is stepping into this role, which will benefit the university while the DAR division transitions to its next chapter of enhancing alumni relationships and raising private support for Oakland University," Hynd told OU Communications and Marketing. "She is an accomplished and dedicated fund-raising professional."
Piskulich said the ideal candidate will unify the ideas of development and alumni relations. Schmucker was already a dedicated player at OU.
"I have a lot of respect for her," Piskulich said.
Schmucker will have to meet the goals of OU's strategic plan and raise funds. She'll also have to "build friends for the university," she said.
"You do that by doing the right thing," Piskulich added.