Holly Robinson Peete to speak at 25th annual Keeper of the Dream Awards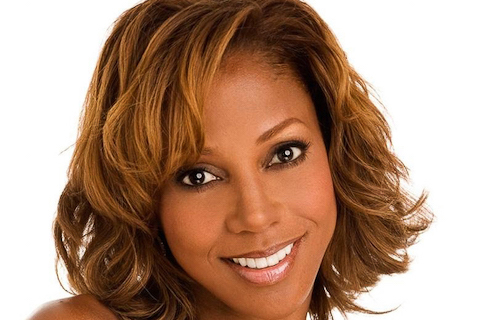 Holly Robinson Peete — actress, author and talk show host — will be keynote speaker at Oakland University's 25th annual Keeper of the Dream Awards Celebration.
At the event, which will take place Monday, Jan. 16, Robinson Peete will help the OU community observe Martin Luther King Jr. Day by honoring his legacy.
"We're excited to have her," said Omar Brown-El, senior director of the Center for Multicultural Initiatives.
Robinson Peete is most noted for her roles in the Fox TV police drama "21 Jump Street," ABC's "Hangin' with Mr. Cooper" and NBC and later the WB network's "For Your Love." She has also appeared in the CBS series "Mike & Molly," served as a co-host on the CBS daytime talk show "The Talk" and is starring alongside her family in the reality series "For Peete's Sake" on the Oprah Winfrey Network.
She published a children's book in 2010, "My Brother Charlie," which won the 42nd NAACP Image Award for Outstanding Literary Work in 2011.
"I have watched Mrs. Holly Robinson Peete perform in various movies and television shows for nearly two decades," said Glenn McIntosh, vice president for Student Affairs. "Additionally, she has been an impactful spokesperson for autism. So, I am excited about such a compassionate and talented person serving as the event keynote speaker." 
The Keeper of the Dream Award was established in January 1993. Every year, scholarships of up to $5,000 are provided for OU students who have "contributed to interracial understanding and good will," and demonstrated strong citizenship, scholarship and leadership.
Over 80 students from a range of academic majors have been awarded scholarships since the start of this program, according to the Center for Multicultural Initiatives' website.
"
"Looking back on last year's ceremony, it still feels like a dream,"
— Tasha Tinglan
"The scholarship recognizes the significant contributions of current OU students to improving the campus climate for all individuals," McIntosh said. "Since diversity is a core value of Oakland University, I see the scholarship as public recognition of a group of dedicated and socially conscious young people."  
Robinson Peete follows last year's keynote speaker, LeVar Burton, host of "Reading Rainbow" and actor in "Roots."
"Looking back on last year's ceremony, it still feels like a dream," said one of last year's recipients, senior Tasha Tinglan. "Waking up and getting ready for the KOD ceremony was like waking up on a holiday that was catered for me.  It was one of the best honors to be able to attend the ceremony and be recognized by LeVar Burton as someone who is currently working toward Martin Luther King Jr.'s dream."
Tinglan is looking forward to attending this year's event.
"I am most excited for the VIP breakfast, where I will have a chance to mingle with the scholarship recipients, as well as this year's keynote speaker, Holly Robinson Peete," she said.
She believes Keeper of the Dream signifies celebration of how far OU has come in being a diverse and culturally aware campus, but also shows that OU recognizes that there is still progress to be made.
Tinglan encourages other students to support this occasion. 
"I am looking for our celebration to reflect the hard work individuals have put in to reflect social justice and recognizing and honoring OU students who will be the recipients of the award for their diversity and inclusion work on our campus," Brown-El said.
For more information about Keeper of the Dream or this year's keynote speaker, visit oakland.edu/cmi/KOD/.
Leave a Comment