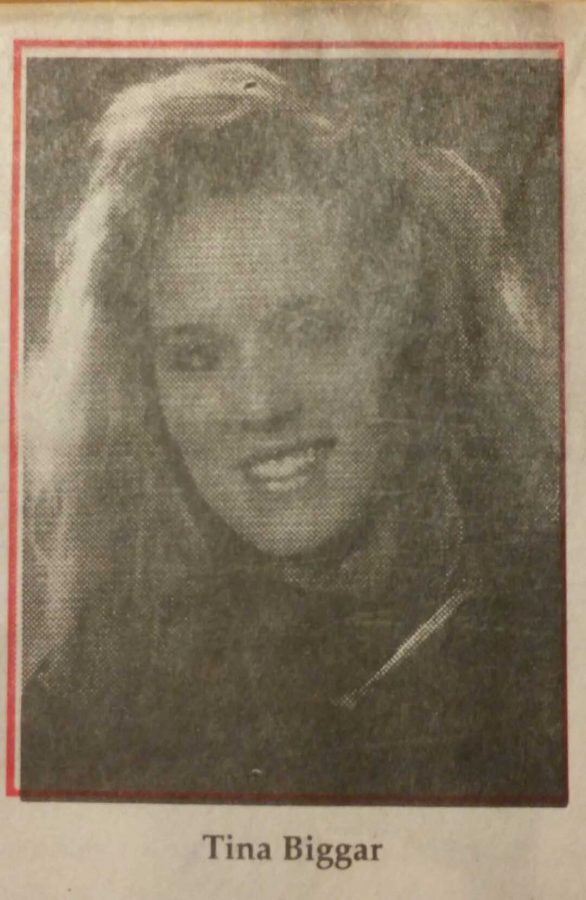 Looking Back: The murder of Tina Biggar
On Sept. 13, 1995, The Oakland Post ran the following description of a missing student: "Tina Biggar is 5-foot-7, weighs 145 pounds and has blonde hair and brown eyes. She wears glasses or contact lenses. Anyone who may have seen Biggar or may have any information as to her whereabouts should contact the OU Police at (810) 370-3331. Her family has offered a $5,000 reward for information."
She was 23 years old and studying psychology at Oakland University when she went missing on Aug. 24. She had moved in with her boyfriend, Tom Nurnberger, just a few days prior. He said she had poor eyesight, and he suspected foul play upon realizing her glasses were left at home before her disappearance.
"I think that she is dead or that she is kidnapped," said Julie Biggar, Tina's sister. "I keep thinking 'Silence of the Lambs.'"
The last reported sighting of Biggar was Aug. 23, by an individual who claimed she was with a man named Ken Tranchida, a ex-con whom she befriended.
"As far as we know, (Tranchida) was the last person seen with her, but he's not charged with anything so we can't restrict him in any way," said Sgt. Doug Anderson of the Farmington Hills Police.
What made her disappearance all the more worrying was that she was part of a research group studying the AIDS epidemic in female sex workers.
She was one of eight students at Oakland working on interviewing women about their knowledge of the HIV virus and AIDS. Then, Wayne State University students would have the sex workers go through an education program on HIV and AIDS, after which the OU students would follow up and analyze the subjects' retention of the information. 
The subjects were all in jail for their engagement in sex work, and the Dickerson Detention Center in Hamtramck had personnel constantly supervising the students.
"[Biggar] put her all in this study," said Aimee VerMeersch, Biggar's good friend and co-worker.
Following The Oakland Post's coverage, major news outlets in Metro Detroit came out and wrote follow-ups, and many of these reports speculated that Biggar had been involved with the sex worker population.
One day before her disappearance, Biggar had filed an application for permission to conduct a study titled "Survey of sexual history and health practices among women employed as escorts." Professors Alega Harrison and Robert Stewart were listed as faculty sponsors, though Stewart never signed the document.
There was at least three alleged sightings of Biggar in Windsor, and a warrant was put out for Tranchida's arrest.
Biggar's body was found Thursday, Sept. 21, by Southfield police near 9 Mile Road. Her body was behind a home owned by Tranchida's aunt.
The following Monday, a vigil was held in her memory outside Pyrale Hall. No faculty from the Psychology Department made an appearance, but 100 students, staff and faculty came together. Her family planned to bury her body in South Dakota in a plot next to her brother, who had died in infancy.
Tranchida faced life in prison for her death, and his lawyer claimed that Biggar worked for three different escort companies. Tranchida's lawyer also claimed that his client's rights were violated, as he was questioned by police while bleeding after an apparent suicide attempt.
Eventually, on May 3, 1996, Tranchida was found guilty and sentenced to life in prison. He is currently held in the Muskegon Correctional Facility.