Matt Dery joins men's basketball broadcast team
Longtime Detroit sports man will be analyst alongside Neal Ruhl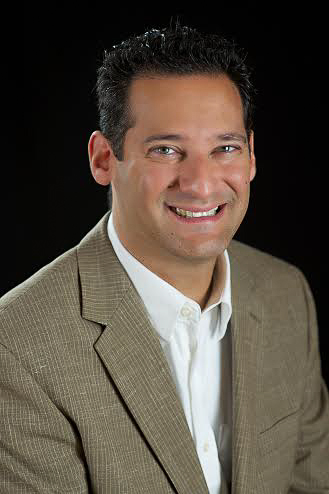 Former 105.1 (WMGC-FM) drive-time host Matt Dery has joined the Oakland men's basketball broadcast team. Dery — who was also the play-by-play man for University of Detroit Titans men's basketball for 15 seasons — will act as color commentator alongside play-by-play announcer Neal Ruhl, inside-the-huddle reporter Cortney Scott and sideline reporter Joanna Tuttle.
When Dery lost his job at 105.1 in March, he called everyone, open to any sports work.
"[Oakland Athletic Director Jeff Konya] and I have always gotten along," Dery said. "He's a really good guy."
They talked a bit in the summer about job opportunities. Konya offered him a spot on the broadcast team in the fall. Dery had been offered the usual eight games at the University of Detroit. At Oakland he'll be doing both radio and TV and gets to do 16 or more games. Dery would have been happy at both places, though. It wasn't an easy decision, but he left on good terms.
"I'm really going to miss the folks at Detroit," Dery said. "But I'm really excited about this opportunity because it's more games. It's just something new and fresh."
Although Dery has been doing play-by-play most of his career, he doesn't think it will be too much of a transition.
"I know the game inside and out," he said. "I follow the Horizon League all the time."
Because of his work with the Titans, he knows the coaches and players in the conference. He also knows Ruhl. They met back when Dery was doing play-by-play for the Detroit Fury, a former arena football team that played at the Palace of Auburn Hills. Dery thought Ruhl, who wrote for a fan website, knew what he was talking about, so he invited him on the halftime and postgame shows.
"I think Neal and I will have good chemistry," Dery said. "I don't want him to change … I'll hopefully make him sound even better and vice versa."
Dery was sports director for WDFN-AM (1130) from 1996-2009. He has also filled in calling play-by-play for the Detroit Pistons on television and radio since 1998, when he started his work for the University of Detroit.
After being let go from 105.1 — which three months later turned into throwback hip hop and R&B station The Bounce — in March 2016, he became in-game host for the United Shore Professional Baseball League, which plays at Jimmy John's Field in Utica, Michigan.
Starting this school year, Dery teaches media, communications and journalism at University of Detroit Jesuit High School.
Dery will fit at Oakland, according to Konya.
"He's a true professional," Konya said. "I hope that Matt adds a different perspective to assist the great job that Neal's already doing."
And it's an important job, Konya said.
"If we do things, we want to do it first-class," he said. "Our broadcasting, both radio and TV, this year is going to be at a level that we've never seen for the Golden Grizzlies."
Ruhl was on board with Dery from the start.
"His resume speaks for itself," Ruhl said. "He's what I want to be. He's a trusted voice in the city of Detroit."
Besides the good memories in the arena football days, Ruhl said Dery was a crucial part of him getting his first talk show gig at 105.1. Ruhl's looking forward to start calling games with him.
"When you're working with friends, you don't work," Ruhl said.
They technically won't do any practice runs. It'll be all-in at the home exhibition game on Nov. 7 against Grand Valley State University. They'll feel it out.
"A lot of broadcasting is rhythm," Ruhl said. "It's no different than what happens on the floor. You learn each other's idiosyncrasies."
But after 15 seasons of play-by-play work with the Titans, how will Dery fit in as the color guy?
"It'll be seamless, I'm sure," Ruhl  said. "There'll be no drop off. He knows the game. I know the game."
Ruhl has a further prediction.
"We will be one of the best broadcast teams in college basketball," Ruhl said. "Not in the Horizon League, not in Michigan. In college basketball. It's two seasoned professionals."
There's no qualifying that it's at Oakland anymore.
"That's been my biggest drive," Ruhl said. "I don't want to hear, 'Well it's a pretty good broadcast for Oakland.' Or 'It's a pretty good broadcast for the Horizon League.' No, I'm not interested in that."
It's not a solo pursuit.
"Jeff Konya's the one that deserves a lot of the credit because he places an emphasis on this," Ruhl said. "Scott MacDonald [senior assistant athletic director for public relations], my boss, places an emphasis on a quality product."
Give them props, Ruhl said.
"They've made the moves," he said.
Now there's a whole season ahead.
"I wish we were on-air tonight," Ruhl said.
You can listen to every Oakland men's basketball game on WDFN-AM (1130).