Oakland recognized as friendly campus for veterans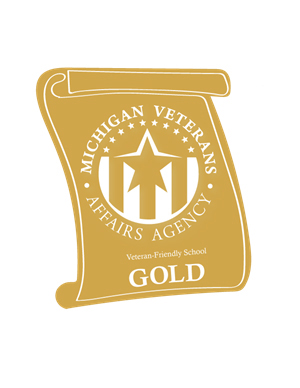 The Veterans Support Services (VSS) and Oakland University were recently awarded gold status in the state of Michigan for the 2016-2017 academic year.
A 2016-2017 list of veteran-friendly schools released by the Michigan Veterans Affairs Agency recognizes colleges, universities and institutions across the state for their dedication to assisting student veterans and current military members who want to utilize their GI Bills and educational benefits.
Started in 2009, OU has been recognized as a veteran-friendly school, and the VSS office has helped military veterans and current members of the military make the transition to college life.
"Veterans Support Services is here to assist veterans, dependents of veterans, and military members who are about to transfer from the military and re-enter college life through assisting veterans who need to navigate veteran administration and obtain their benefits to provide campus and community resources," said Veterans Resource Representative Jeffrey Schuett.
Before Oakland could be recognized as a gold-level status school, it needed to meet a set of criteria at state level.
"The overarching goal is be the most veteran-friendly school in the state of Michigan," Schuett said.
Each of the 65 schools and institutions that qualified to be military-friendly schools were grouped in either a bronze, silver or gold status. Oakland has never before been awarded the gold status, but was one of 44 schools to earn a gold-level designation this year.
With collaboration between Academic Affairs, Student Affairs, the Office of the Registrar and Career Services, the VSS and Oakland have finally been recognized for their work and determination to help veterans and were awarded the gold status.
The VSS started out as an organization through Student Affairs and was student-run until this year. It is now a subdivision of the Center for Multicultural Initiatives.
"Now that we have achieved a gold-level status and we know what it takes, we will never take any steps backward," Schuett said. "From that, we will always be a gold-level school and we will meet all the criteria to be a veteran-friendly school moving forward."
The VSS is the first stop for military members at Oakland if they are seeking help. The  group's main goal is to retain student veterans all the way through graduation and make sure resources are there for them.
The group is also willing to help veterans with non-academic needs, including housing and tuition.
Veterans who are on campus and want more information about VSS can stop by their office, located at 116 North Foundation Hall, or visit their website at oakland.edu/veterans/.