Bowman brothers redshirting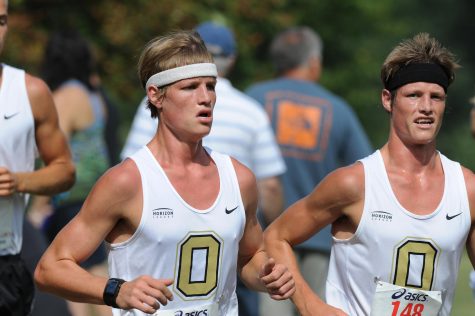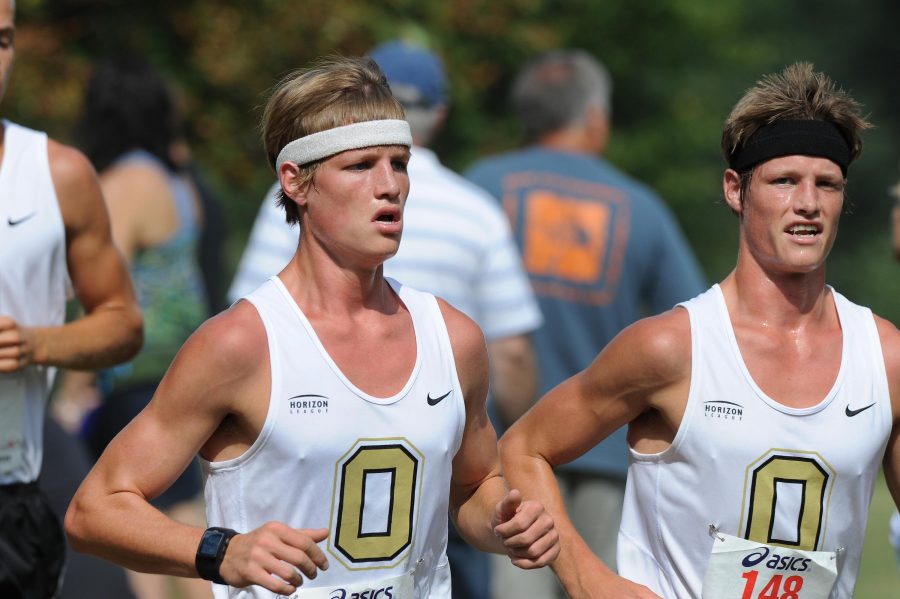 Oakland men's cross country is working to stay healthy amid the redshirting of seniors Andrew and Jacob Bowman. The team is confident they can maintain the momentum from last year's Horizon League Championship title.
The Oakland Post caught up with the Bowmans over email. Answers have been edited and shortened.
Major and minor?
Andrew: Majoring in environmental science.
Jacob: Environmental science, biology.
When did you start running in general and for Oakland?
A: I competed in my first 5K at seven years old. So every year from then on my mom would enter my brother and I into a couple of local 5Ks in our hometown of Marlette, Michigan. By our senior year we were in touch with Coach Rice and a couple other schools, but something about Oakland just made sense.
J: I started running at age seven. It started off with a curiosity as to where my mom was disappearing to every morning, eventually to running junior high races in sixth grade, helping my high school team place second at states, and finally to a call from Coach Rice leading me here.
How has your schedule changed as a redshirt?
A: As a redshirt you still do all the same things you would normally do being on the team, minus the racing.
J: Nothing has really changed. I'm still doing all the workouts and mileage, but I don't get to run any of the meets with the team.
Have you ever had, or do you currently have, any second thoughts about redshirting? If so, why?
A: No, right from the beginning I knew I wanted to be here for a minimum of five years to see how good I could actually get.
J: I really dislike the thought of not being any use to the team this year.
What is your biggest accomplishment since you've been an athlete at Oakland?
A: Finishing 12th in the steeplechase at the NCAA East Preliminary Round.
J: Helping my team win its first Horizon League Championship.
How has being in Oakland athletics helped you grow as a student and person?
A: I've found that there's a deep sense of satisfaction and joy that comes with every successful run, workout or race. Running in my mind is the pursuit of excellence, and that pursuit is the aspect I enjoy the most as a runner.
J: It has taught me the true importance of dedication and hard work. It has also taught me to be more focused and to manage my time better.
How do you like being on the same team as your brother?
A: It feels the same as always. He's always been one of my greatest competitors, and I'm thankful that he's here to keep pushing me to be my best.
J: We butt heads at times, but the competitiveness we have causes us both to be better than we would be on our own.