FAFSA start date moves to Oct. 1
Students can view financial awards months in advance
In order to make the financial aid process easier for both college students and high school seniors, Federal Student Aid has moved the start date for the Free Application for Federal Student Aid to Oct. 1. Previously, the process didn't open until Jan. 1.
President Barack Obama made some changes to FAFSA in September 2015, and the new start date is the biggest of those changes.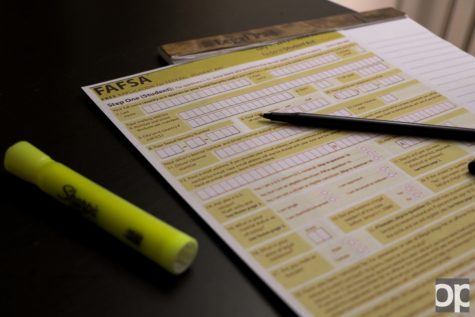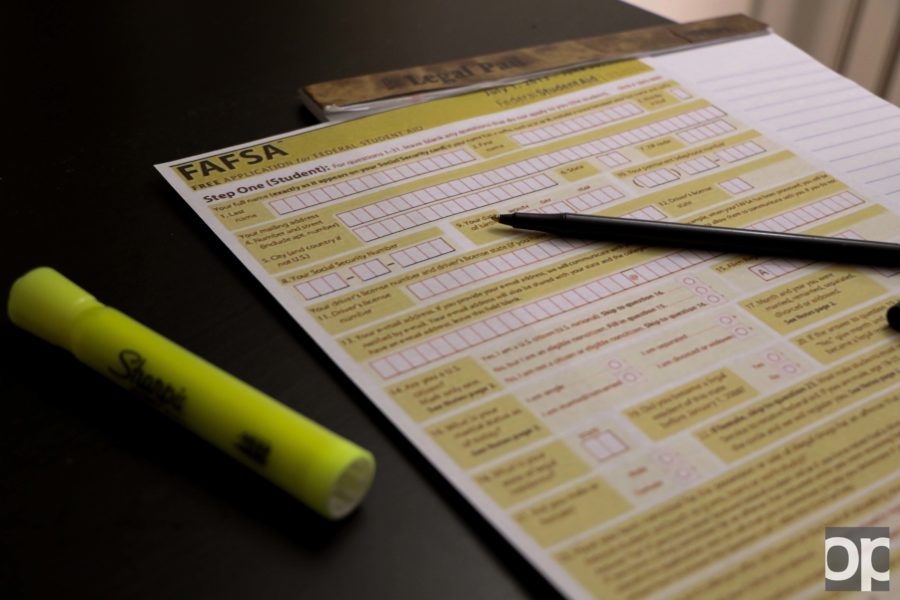 The Changes
According to the Federal Student Aid website, students can not only apply for FAFSA sooner, but they can also use their income information from the previous year.
In other words, the information students provided on their FAFSA for the 2016-17 academic year will be the same information they apply with for the 2017-18 academic year.
The Federal Aid deadline, however, will not change. It is still June 30, and that is when all FAFSA forms will continue to be due. So, the changes add three months of extra time to do the paperwork.
What the Changes Mean for Students
These changes most directly benefit high school seniors. By applying for FAFSA early, they will get a good idea of the scholarships and financial aid they can receive from the colleges they apply to. This will greatly assist them in picking out the college they will spend four-plus years giving their money to.
For the rest of us, it means that we will be doing FAFSA around the same time we are studying for midterms.
Some government financial aid is given on a "first-come, first-serve" basis. So, even though there will be three months of extra time, it might not be a good idea for students to wait that long to complete their FAFSAs. Putting the books down and getting FAFSA over with could save money in the long run.
The application should also be easier to complete, since the Data Retrieval Tool in FAFSA will be pulling up last year's income instead of new income.
An article in USA Today encouraged students to get ahead of the game by:
Laying aside paperwork from last year's taxes.
Keeping track of their account information for FAFSA because some security measures have changed on the site.
Making sure their Federal Student Aid ID is squared away.
Applying early, so they can deal with any hiccups in the system sooner rather than later.
What the Changes Mean at Oakland University
Some Oakland University students are understandably skeptical of the new process. While it might be a pain to complete the FAFSA so early, Student Financial Services sees it as a good change. For instance, students will know what their next financial year is going to look like months before it gets started.
"We are very excited that students will be able to complete their FAFSA much earlier than in previous years," said Cindy Hermsen, director of financial aid at OU. "Students will be very pleased to know their financial aid awards several months before school begins."
Hermsen said the school plans to get the word out about the new date through paper mail, email, social media, fliers and even workshops, so students can be prepared for the change.
On top of financial aid priority, Hermsen said that OU students who apply in the fall will start getting numbers this winter.
"It is always recommended that students complete their FAFSA as soon as possible to maximize their eligibility for awards," she said. "We plan to begin to send 2017-2018 financial aid award notifications in December so that students will know their financial aid awards several months before school begins in the fall 2017."
She also said Student Financial Services and their website will be available for help.
In the long run, both Federal Student Aid and OU's financial services office think these changes will be good for students.
Rather than dealing with paperwork while they are searching for a summer job, students can leave it where it belongs, in the past.
Good luck, and happy FAFSA season.