Ten years ago: THE Golden Grizzly arrives
On Sept. 6, 2006, Oakland unveiled its spiritual athletic symbol. The eight-foot tall bronze bear statue that stands proudly near the O'rena was made courtesy of Istvan Mate and Gyorgyi Lantos, parents of former Oakland swimmer Hunor Mate.
They did it for free. Oakland only had to pay for materials and shipping from Hungary, for which the university, students and Oakland University Student Congress raised more than $35,000.
The Post caught up with Gyorgyi Lantos this summer over email to inquire about the statue on its 10-year anniversary. Responses have been edited for clarity.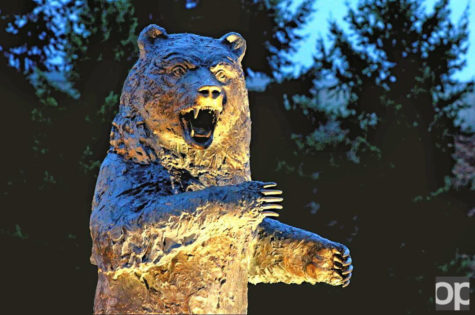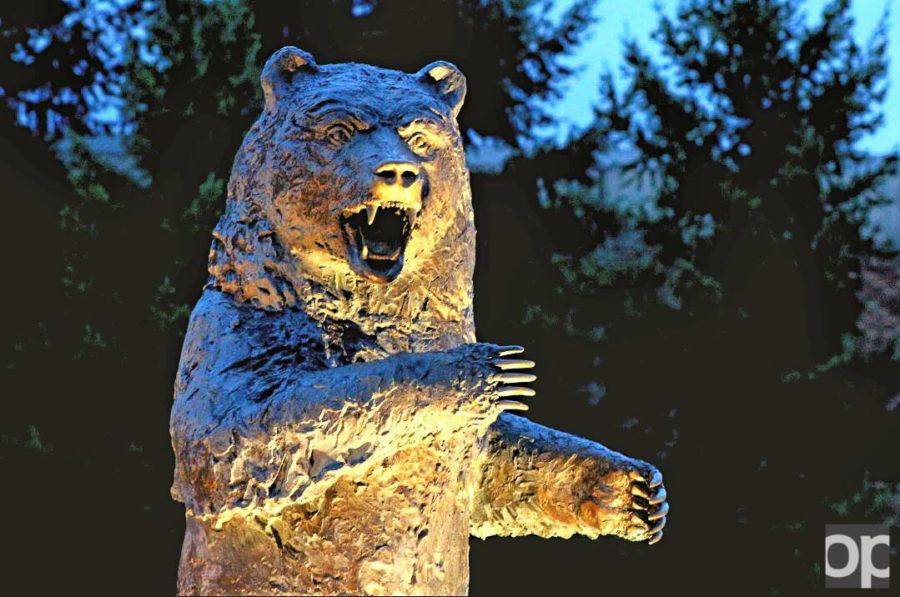 The statue is ten years old. Do you think of it often?
Lantos: Yes, I think about it sometimes. I have a lot of work, and most of it is human figures, portraits, memorials of historical events. The bear was a very special project.
Are you proud of it?
Yes of course — The bear is in a great place, an excellent university. I'm very proud to add something to that environment.
What prompted you to make it?
The university needed a Golden Grizzly mascot. The bear can give power to the athletic teams, and also to the proud students.
I've heard that you did it out of gratitude for the school. Do you think you guys accurately expressed that gratitude?
The school and Oakland swimming was a great experience for our son. We made the statue gladly. We tried to return something to the school.
Do you realize you pretty much gave our school its spiritual athletic symbol?
I'm very happy to hear it. This was our goal! I'm very proud of this.
I read on your website that you want to create "art which points beyond the present place and time." Do you feel you have done that with this sculpture?
I hope so! If the Golden Grizzly stays the mascot of Oakland University until eternity, then I have done it.
Also on your website is that you never want to shock, that you want to be accepted. Do you feel the bear statue helps further this end?
Yes, because it's a naturalistic thing, a bear. There are artists who want to shock the audience. I'd rather make the people delighted or make them think.
For how long do you wish this statue to stand?
As long as the school and students like it!
You can read more about the statue's history here.