OU Board of Trustees welcomes new chair, vice chair
The Oakland University Board of Trustees has appointed Richard DeVore and David Tull to the positions of board chair and vice chair, respectively.
Their appointments were announced at the Aug. 8 board meeting and begin Sept. 1. Their positions will be effective for at least one year.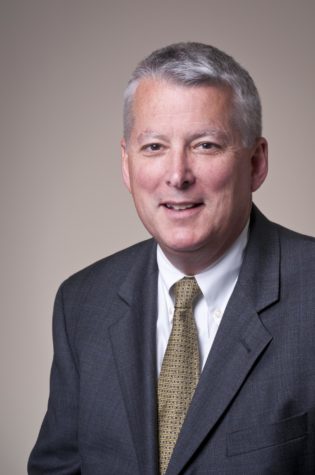 Richard DeVore
DeVore has been vice chair of the board since August 2014 and a member of the board since July 2013, when he took over the remainder of Dennis Pawley's term following Pawley's resignation.
DeVore has more than 38 years of experience in financial institutions and currently works as an executive vice president of PNC Bank, where he serves as president for Detroit and Southeast Michigan and chair of the local PNC Foundation.
In addition to the OU Board of Trustees, DeVore is a member of various boards of directors, including those for Business Leaders for Michigan, the Detroit Symphony Orchestra and Horizon Global Inc. He is a member of the Coalition for the Future of Detroit Schoolchildren. He holds a bachelor's degree in business administration from the University of Michigan and a master's in business from Wayne State University.
DeVore said he struggled with the 3.95 percent tuition increase announced at the June 6 Board of Trustees meeting, which remained beneath the state cap of 4.2 percent.
"Quite frankly, I want to stay within the state appropriation cap . . . It was a tough decision to raise the tuition and we have to demonstrate to the students and to the taxpayers that it was a wise investment," DeVore said following the Aug. 8 meeting.
DeVore added, "Oakland University is sometimes an eight-cylinder car running on six . . . There's a lot of ground we could take as a university and I'm really excited for that."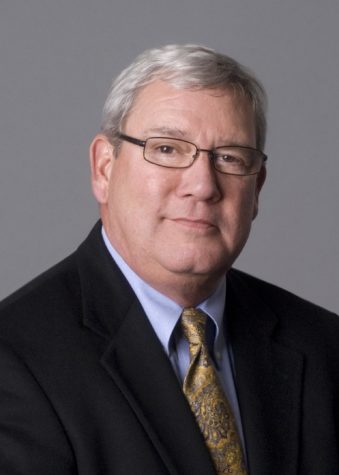 W. David Tull
Tull was appointed to the Board of Trustees in August 2014 and, like DeVore, has an extensive background in banking. He is chairman and founder of Crestmark Bank.
Also like Devore, Tull holds a bachelor's degree in business administration from University of Michigan. He also has a banking degree from the University of Wisconsin Graduate School of Banking and has served on various boards of directors, including those for the Detroit Historical Society, Michigan Bankers Association and International Factoring Association.
Other Transitions
As DeVore and Tull move into their new roles, current Chair Mark Schlussel is stepping back into the role of trustee as he continues the rest of his term, which ends in August 2018.
The governor of Michigan appoints two board members every two years for eight-year terms. Trustees Michael Kramer and Richard Flynn's terms expire Aug. 11, at which point the governor will either reappoint or replace them.
"Having served in this capacity for two years, there's heartache, there's glory, there's great feelings, there's tough feelings, and Mark [Schlussel] wouldn't say it about himself, but I think I speak for all the members of the board in saying that Mark was a fabulous chairman, great leadership, was an example for all of us," said Trustee Michael Kramer.
As he transitions out of the chair role, Schlussel looks forward to having more time to pursue his artistic hobbies. He joked at the Aug. 8 board meeting that he hopes he is still "of sound mind" to paint.
"One of the things I always judge an experience by is whether we disagree with each other intellectually about ideas or we attack each other based upon who we are," Schlussel said in his closing remarks. "And in this instance, this board has always disagreed, when we have disagreed, on ideas. So there's mutual respect around this table."
While addressing the board, Schlussel also emphasized the need for the university to adapt to changing student needs.
"The challenges to state universities are going to be compelling over the next decade, and we need to change and address ourselves to those challenges," he said.
"Students learn differently today. The facilities that we have are probably going to be different than the facilities we'll need in the next decade. And I hope that all of you take innovation as an opportunity, not a threat, in terms of how the university expands and grows. Because I think the universities that are going to survive in the new environment are those that are totally innovative, rather than those that are caught up in their traditions and fearful of reaching out to the changing dynamic of how students learn and how students react."
The Oakland University Board of Trustees holds bimonthly meetings that are open to the public. Their next meeting will be held Oct. 24 at 2:00 p.m. in Elliott Hall Auditorium. For a full 2016-17 meeting schedule, visit https://wwwp.oakland.edu/bot/meeting-schedule/.