Feminism isn't enough, it's time we demand male oppression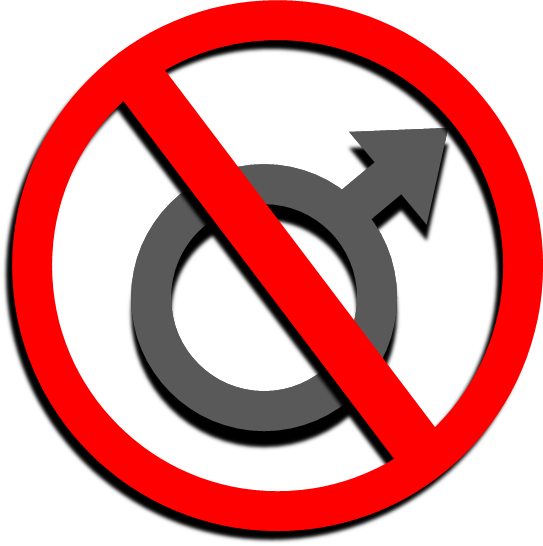 With it being International Women's Month, I got to thinking about how feminism just isn't doing it for me anymore. Equality between men and women? Absolutely not. Ladies, it's about time we demand misandry. That's right — we need to oppress men.
Feminism has far too long catered to men in assuring them we just want to be seen as the same. Babe, I am not the same. Men are smelly, naive and hormone driven — we can't trust them with even the smallest amount of power. 
The Y chromosome has spent too long being in the middle of everyone's business, especially considering research points to it weakening over time. The Y already has less genes on it and evolution will not be kind. I'm starting to wonder why we ever thought that shrively little thing was superior. 
There is simply nothing appealing about men and I don't understand it. Their fragile egos have caused all of the world's issues, from enslaving people of color they didn't understand to destroying the environment for capitalistic gain. Who's left to clean up the mess?
The age of girlbosses needs to come to a close. I don't want to hear about white feminists shattering the glass ceiling, or whatever. We need to totally reverse the privilege pyramid and put men in their rightful place.
Feminism has been trying to right men's wrongs for over 150 years, and it's clear that it's not enough. 
Misandry presents the ultimate solution. The age of the white cishet man needs to come to a close. 
With women at the helm, this ship would run much smoother. Finally, a person capable of empathy making decisions for the world.
Not only will misandry benefit women, non-binary folks and all patriarchy-affected people, but it will benefit men as well. No longer will they be hurting themselves in their confusion: a big strong woman can come along and take care of them. 
With misandry, men will no longer fear being held accountable for sexual harassment and assault because they won't have the power to threaten the women around them in the first place. Seems like a win-win situation to me.
Men might be thinking, "How will women even cope without us telling them what to do?" and that is so close to having validity. Yet, I think we'll manage. Anything you can do, we can do better.
"But men dominate the workforce," said @MerryMisogynist420 on Twitter. "Men make up 73.3% of Congress, 87% of engineers and 96.5% of firefighters. Get back in the kitchen, females." 
OK, and? Anybody can spray some water, build some bridges or vote no on life-saving legislation. Men are not special, women can do it in half the time with twice the style.
It's time we place some respect on women and give them what they deserve. Feminism simply isn't enough — it's not intersectional enough, it's not achieving enough, it's not moving fast enough. At the current rate, it'll take over 250 years for the gender pay gap to close.
I don't deserve the same as my male counterparts, I deserve better. All of the ladies and non-binary people do. It's time we got what we deserved.