Wedding Day Bliss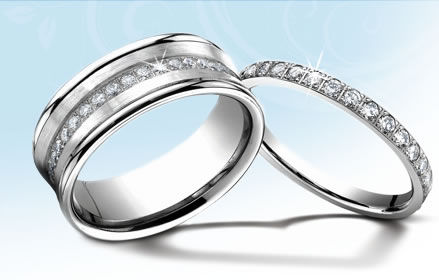 Well ladies and gentlemen, we are past the midway point of October. You have probably seen plenty of pumpkin pastries and lattes, an array of UGG boots and North Face jackets worn by angsty teenage girls who are also wearing paper-thin leggings for pants then complaining about the cold.
But if you're a college student, specifically in or close to your final year, you may see another trend. I'm talking to you ladies. It's wedding season.
Ah, weddings.They bring out the best and worst of people. Fall seems to be a particularly popular time to have a wedding and outdoor weddings are all the rage now. The weather is not too hot and usually nice and rainy, to please all of your guests.
I have only been to one wedding in which I was the flower girl, aka I did the Boot Scootin' Boogie and watched a lot of tall people drink beer at the reception.
As an adult with friends getting married, I can't help but be frustrated of the wedding protocol that seems to have taken over our society.
1. Themes
To have the most spectacular wedding of all time today, there needs to be a theme. I've seen it all: cowboy theme, Paris-themed, leopard theme.
I'm sorry, but isn't the theme of a wedding supposed to be a wedding? Most of these themes would be appropriate for a "Sweet 16" birthday party, not the holy matrimony of two human beings.
2. Gifts for the bridesmaids
Picking your bridesmaids: 'tis the test of friendship. If you have a sister, they are bound to the maid of honor position and your female cousins may or may not hate you for not including them in your exclusive group. Back in the day, one would call up their good friend or take them out to coffee or dinner to ask them to be a bridesmaid. Not anymore. You have to propose to the lady of choice with a gift or an obnoxious sign. I have seen hundreds of dollars spent on gifts for a bridesmaid. With all that you have to spend on for a wedding, is it necessary to make such a grand gesture? Assuming your bridesmaids are your dearest friends, shouldn't they be happy that you simply asked them?
3. The parties
As if a wedding isn't enough, there must be pre-parties for the ultimate celebration. You're familiar with a bachelor and bachelorette party: the bride and groom take their cohorts for an evening of shenanigans before they are bound by the handcuffs that are marriage.
Now, one party isn't enough. There is an engagement party, a bridal shower, the cocktail party for only the females on your mom's side of the family but Aunt Betty can't come because she ruined the last family function. It's exhausting and costly.
What it comes down to is this: there is a difference between a party and a celebration. Make sure the emphasis of your special day is on the coming together of you and your loved one, and your family and friends.
And most importantly, have an open bar at the reception.