Roddy Ricch breaks out in a big way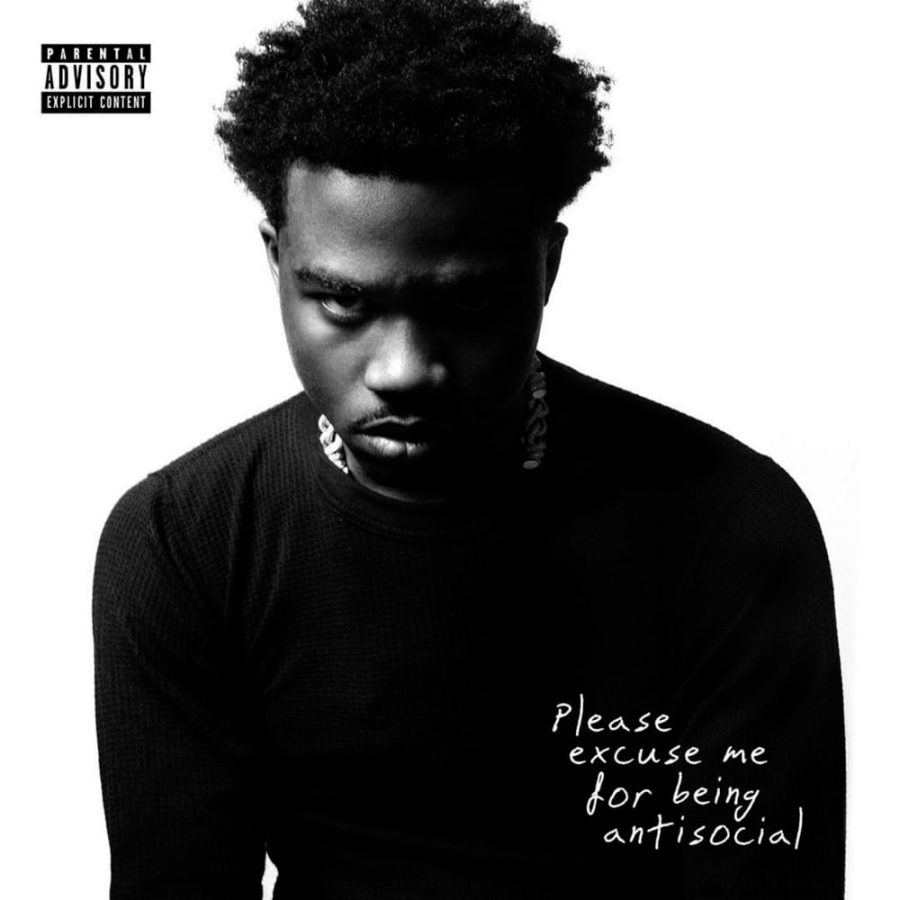 Roddy Ricch, the 21-year-old rapper from Compton, released his debut album "Please Excuse Me for Being Antisocial" on Dec. 6, 2019. With 25 days left in the 2010s, he closed out the decade with a bang.
Within one month, the top charting single from that album, "The Box," has reached No. 1 on the Billboard Charts, in addition to the album having reached No. 1. 
"The Box" has inspired many memes across the internet with its unique beat, featuring a creaking sound that Ricch makes with his voice. But "The Box" and the album as a whole are more than just memes. It's really good.
Ricch showcased a lot of quality features on his debut album, including Meek Mill, Gunna, Lil Durk and A Boogie Wit Da Hoodie. However, the two best songs on "Please Excuse Me for Being Antisocial" are songs without features.
"The Box" and "War Baby" are by far the best songs on this album, not even close. I really enjoyed "Tip Toe" with A Boogie Wit Da Hoodie and "Start wit Me" with Gunna. But, "The Box" and "War Baby" are the two standout songs from this album. 
Ricch's unique sound is showcased and celebrated throughout this album. He has a very unique, identifiable voice and tone. Ever since he hopped on the Mustard track "Balling," he's been rising up the charts. 
His initial mix tape did well, too, but nothing close to the success he is seeing on his debut album. The album features messages of triumph from the bottom, and how he has made it to the top now. "War Baby" is especially inspiring and uplifting — it makes me feel like I can run through a wall because I have the power of a choir behind me. When the choir comes into that song, I lose my mind every time. Amazing. 
I really enjoy the way this album is able to transition from something slower to a hard, fast-paced 808 heavy beat from song to song. The perfect example of this is found when listening to the album from top to bottom, when it goes from "Start wit Me" with Gunna to "Perfect Time." Both are good songs, but fit incredibly different moods. Some rap albums don't have this range, but "Please Excuse Me for Being Antisocial" has some great variance. 
The main criticism I have of this album is that some of the songs sound the same. This will happen inevitably with an album, but when I first listened to it all the way through, the only songs that stuck with me were "The Box" and "War Baby." However, I enjoyed more songs on the second run. 
This is a relatively small criticism, and you have to keep in mind this is Ricch's first actual album he's ever released. For it being a debut album, it's incredibly impressive. 
Overall, this album is deserving of all the praise it's receiving. I am looking forward to everything Roddy Ricch is going to release in the future after this album. Despite the flaws, I feel it is undoubtedly five stars.
Rating: 5/5 stars