Local author, OU alumnus releases new book 'Part-time Zombie'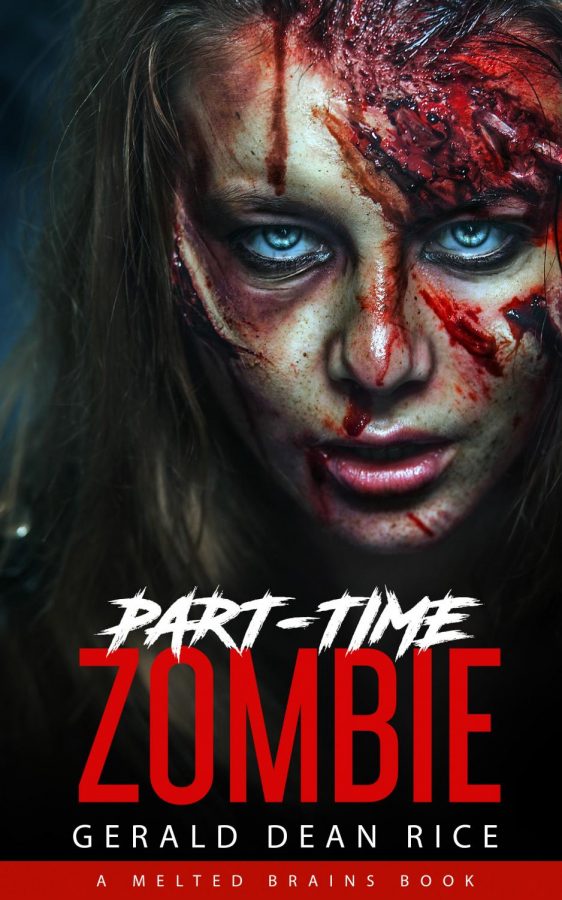 An '80s-horror inspired novel about a part-time zombie named Alice who must decide between humanity or being the forerunner of the coming "fleshpocalypse" is an Oakland University alumnus' latest book.
Gerald Dean Rice, who graduated from OU in 2006 with a bachelor's degree in English, released the book "Part-time Zombie" in May through Melted Brain Books after distributing part of it as a free chapbook.
Rice lives in Troy with his wife and children and has been publishing his work since 2010. He's self-published short stories, edited an anthology and had the book "Dead 'til Dawn" published by Kindle Press in 2017. 
Since growing up in the 1980s, Rice decided he wanted to write a book that included the tropes and clichés of the generation. He said the book's literary style avoids filler content by having events happen quickly, named a "throwing-everything-at-the-wall kind of writing."
Rice had two old movies in mind while writing "Part-time Zombie": "From Beyond," released in 1986 (directed by Stuart Gordon) and "The Fly," also released in 1986 (directed by David Cronenberg). Rice said he pulled "body horror" elements from that book, along with breaking movie traditions, such as the final survivor, damsel-in-distress female character.
"In a lot of horror movies, the main female character of the story is helpless and waiting for a guy to rescue her," he said. "I intentionally flipped that because I wanted a strong female character … [The plot] was really more of a 'final guy' character, and in many respects he was the one who needed to be rescued because he's a human surrounded by all of these supernatural forces — including [Alice]."
The book is aimed toward anyone who loves or loved horror, likes humor or enjoys the two combined. 
While attending OU, Rice wrote and submitted pieces to online magazines. He said he wanted to write poetry like poet and novelist Sylvia Plath and fiction like author of African American literature Zora Neale Hurston. 
Rice said OU prepared him well for the writing world because he learned more about how people interact to increase the depth of his characters. One particular poetry professor exposed him to different forms of thinking and another class about Emily Dickinson helped shape him as a writer.
"OU was essential in preparing me for the writing world by helping me to become aware of other authors, of not just reading for face value," he said. "I think it helped me to become a more in-depth reader."
In the future, Rice is looking to secure a major publisher for his newest work "The Bureau of Retired Spells & Broken Magic," which he originally started during National Novel Writing Month, about magic mixed with concepts from the show "Law and Order."
For students who wish to become published authors, Rice offers some advice, mainly to avoid letting self-doubt hinder the completion of work.
"Your first draft isn't supposed to be great," he said. "Your first draft is just supposed to be getting that idea onto the page … The most important thing is to write and keep writing and deny that voice that's telling you that it's crap and to scrap it because that's just normal self-doubt. I'm sure it happens to the best writers."
"Part-time Zombie" is available on Amazon, Barnes & Noble, Smashwords, Overdrive, and everywhere eBooks are sold and in print exclusively from Melted Brain Books.