Beyond the binary — students in women and gender studies class weigh in on gender and opportunity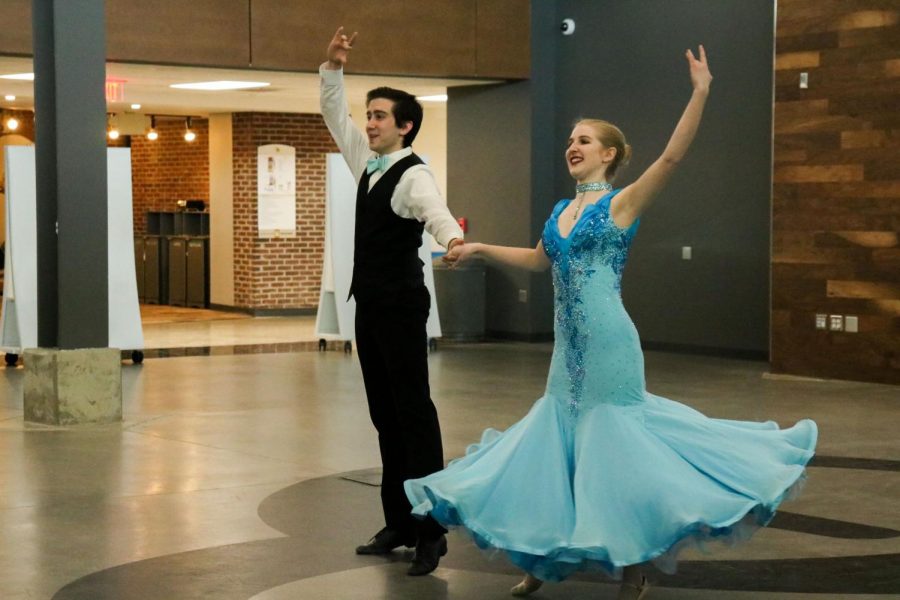 Strong, powerful and honest: words Pew Research discovered are used far more often to describe men than women.
Terms used most often for women focus on appearance and niceness: beautiful, kind and compassionate.
Students who have taken women and gender studies courses have learned about the theories, constructs and norms that make up gender. In a survey of 25 Oakland University students ages 19-26 (average age 21) in a global women and gender studies class, 56 percent said different genders are respected in the same way at OU.
In the Pew Research survey of 4,573 Americans, almost 100 percent of mentions of the word "beautiful" as a descriptor for women were positive, while the most used word for men was "honest." According to Pew, "Americans are much more likely to use powerful in a positive way to describe men (67 percent positive) than women (92 percent negative)."
Jo Reger, OU sociology department chair and professor, said men and women have been seen as different since Aristotle's time.
"We have always thought about gender as a binary," she said. "When you think of things as a binary, you think when one thing is something, then the other thing is not that thing….One of the ways we often define men is how they are not women, not feminine…Those societal ideas get embedded, then, into our current ways of thinking about men and women."
When asked about how opportunities can be defined by gender, a few students said OU is dedicated to diversity. The Gender and Sexuality Center's website has a statement on OU's efforts to be inclusive in its Out on Campus Initiative page: "No matter what sexual orientation or gender you ascribe to, or if you are simply an ally to the community, Oakland University can be considered a safe place for you to call home."
In the Pew Research study, surveyees identified leadership and ambitiousness as valued traits for men but not for women, instead using traits such as responsible and caring.
With the majority of surveyed students saying the university respects genders in the same way, 20 percent of students were indifferent about OU's views on gender, and 24 percent of students believe OU has its own gender biases.
One female student said women have to work harder to prove they are leaders. Another female student said she has witnessed male students being praised for making the same comments she already made. A male student said people use gender to assume what major someone is studying.
Outside of students who have taken women and gender studies courses, the percentage of students who feel OU treats genders equally may be different. Many surveyees, however, were optimistic about opportunities granted to them through Oakland saying the university is accepting.
"I feel like women are more eager to get ahead here on campus and therefore don't allow themselves to be mistreated, and will speak up and defend themselves," 19-year-old student Maureen Tighe said.
Professors are working to help students feel empowered to combat gender norms. Reger said it's important to disrupt the unconscious patterns behind gender because it's not binary.
"It's hard to say all men are this and all women are that when you have people who are non-binary, who are gender fluid, who aren't aligning themselves on either side," she said. "Because they get to be 'both and,' they get to be both strong and sensitive, they get to be both emotional and rational. I think that's a really exciting thing that is happening now in universities, in classes and in our society."