Exclusive: 'Mid90s' cast talks working on Jonah Hill's directorial debut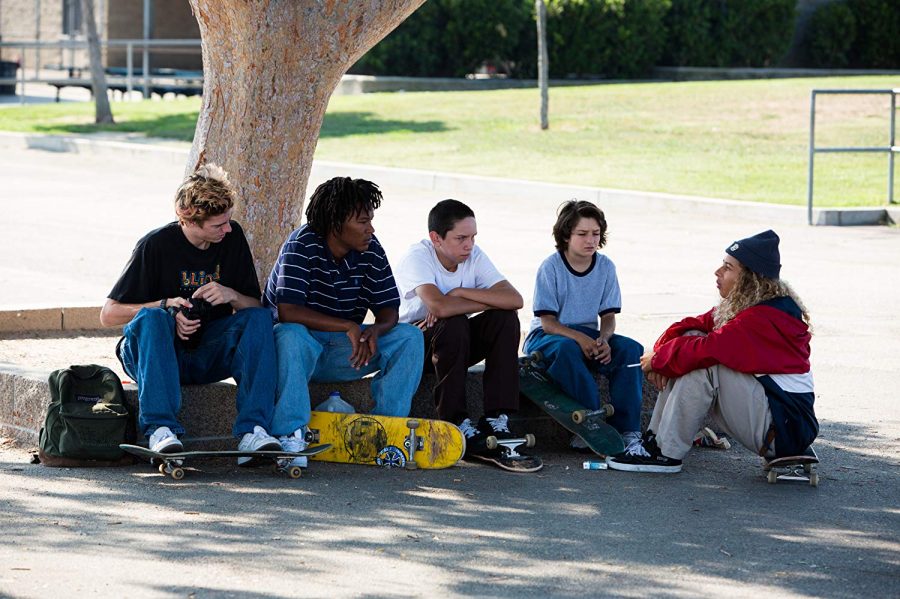 For many of us, the 1990s were defined by boy bands and Beanie Babies. But for Jonah Hill, it was all about rap music and riding skateboards.
The 34-year-old actor's directorial debut, "Mid90s" celebrated its nationwide release on Friday, Oct. 26. Set in the 1990s, the film is a coming-of-age story that follows Stevie (Sunny Suljic), a 13-year-old boy who befriends a group of older skateboarders amid the struggles of his own troubled home life. 
According to Hill, Suljic was cast in the lead role the same day they met.
"What I was looking for was a kid who was three feet tall, but 12 feet tall inside," he said in a series of press notes issued to the media prior to the film's release. "They're all so incredible, but I've never had a part as an actor where I'd have to anchor a movie like Sunny does."
In the movie, Suljic stars alongside Na-kel Smith, Gio Galicia, Olan Prenatt and Ryder McLaughlin, all of whom had limited acting experience prior to being cast in the film.
"These kids had never acted, except for Sunny," Hill said in the aforementioned press notes. "They never acted, and they were so nervous at first. It shows how good of actors the kids are, because they're highly motivated people. The fact that they could do this and take it that seriously is remarkable."
In spite of the relatively inexperienced cast, all five boys have skateboarding experience. Smith skates for Fucking Awesome, Supreme and Adidas. Prenatt, McLaughlin and Galicia are all members of skate crew Illegal Civilization. Suljic is sponsored by both Illegal Civilization and Adidas.
"We're all actually friends," said McLaughlin, who plays a skater named "Fourth Grade" in the film. "Even people I knew before, like Olan and Na-Kel — I feel like we bonded a lot more hanging out every day filming this movie."
According to the actors, their friendship was one of the many things they took away from the filming experience.
"I believe that this is a film about life," said Prenatt, who plays "Fuckshit," the impoverished troublemaker of the group. "Life has so many lessons that are to be learned. And one thing is just understanding humans, and some angles of our understanding are misunderstood."
The film touches on issues of poverty, racism, adolescent sexuality and homophobia, which, according to the cast, was a conscious decision to paint a more genuine picture of life in the '90s.
"There's a lot of language and situations that people might think the movie's glorifying," McLaughlin said. "I think you really just have to see it from a realistic point of view where it's just literally a movie showing how that culture was, and how kids were, especially in the '90s, and showing that for what it is and not trying to make it PG and take out certain things."
Hill has defended the language in the film, which has already garnered some controversy, arguing "it was more important to tell the truth […] than to go back and change history." This authenticity was something Hill strived to maintain throughout "Mid90s," from the film's prominent use of hip hop music to confiscating the actors' phones while they were filming.
"The reason he put it in that time period was there was just more talking," Suljic said. "You don't have your phone all the time, so it was just easier to communicate."
While Hill has said the film's novice actors are "obsessed with film" and "want to act," the cast is simply enjoying the success of "Mid90s" for the moment.
"[There's] no 'Mid90s' sequel in action or in thought or anything like that," Prenatt said. "I'm just looking toward the future."