Student Org Profile: The Glee Club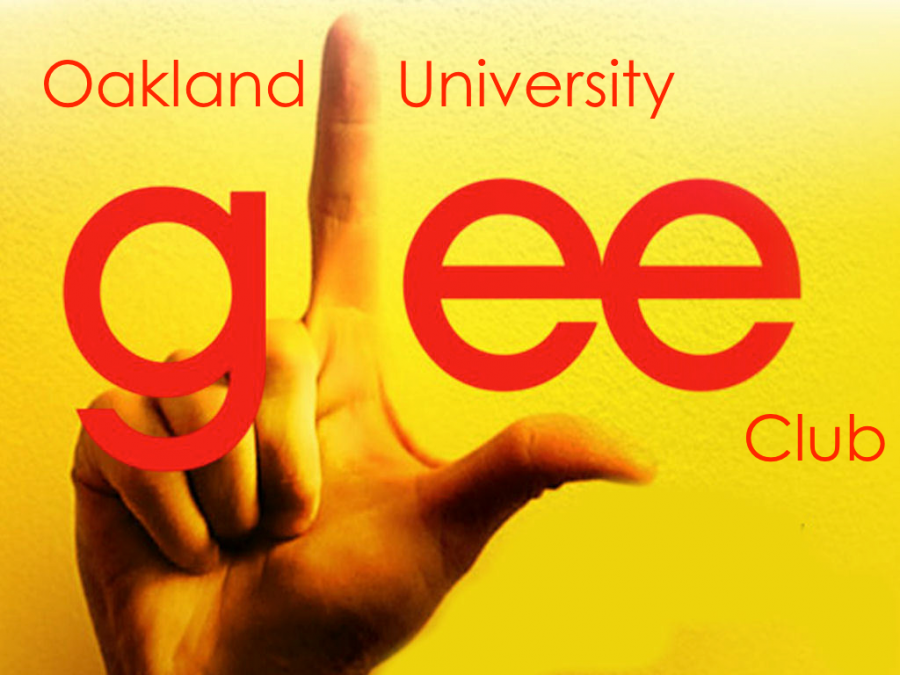 Falin Hakeem, Staff Reporter
November 14, 2017
Much like the famous TV show, the Glee Club at Oakland University is for students who love to sing, and dance. Before anyone asks, they do not strive to be just like the actors in the TV show. Instead, it's a place to make friends through a shared love of music.
"It's a place for friends to come together and still be part of the arts on campus," said President of the club Natalie VandenHeuval.
VandenHeuval said the Glee Club started when a few students wanted a place to sing and perform without all of the travel and competitions that Gold Vibrations, [OU's a capella group] participates in. For students who want to have fun while singing and dancing without the pressure of competition, this is the perfect fit.
The club has typically has between 15 to 25  members from all majors and class standing.
"The Glee Club entails some community involvement in the fall semester where we Christmas carol at nursing homes and the Rochester Christmas Parade," VandenHeuval said. "Winter semester we work on songs both as a full group and smaller ones. We sing all types of music, and the small groups are able to select their own songs to make for the best performances and most fun possible."
She said the most exciting part about being a part of the club is when a difficult piece finally clicks and makes all of the long rehearsals worth it. Much like any other club president, VandenHeuval feels a sense of reward from seeing her club's dedication finally turn into something they can be proud of.
"Students should join Glee Club because it's a really fun place to keep singing outside of a choir and meet people with the same interests," she said. "All of the pieces we work on are showcased in a concert in April, so participating is another way to perform."
VandenHeuval said the show had no part in the creation of Glee Club beyond having a similar type of group. Oakland students wanted an avenue to enjoy singing and dancing rather than following a pop culture fad.
"Making music is the inspiration for making this group," she said. "Students looking to join should know that we do audition at the beginning of each semester. The club accepts all majors and experience levels. Playing instruments and beat boxing are really great talents that we always are looking for."
For more information, visit the Glee Club's GrizzOrgs page.