Student Org Profile: Student Nurses' Association of OU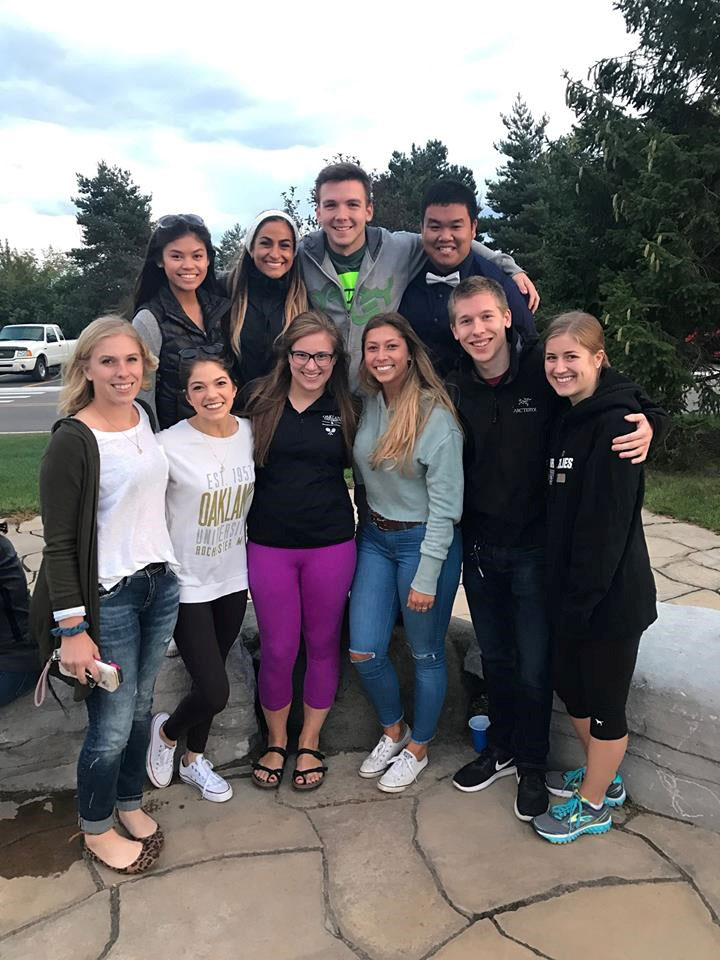 Falin Hakeem, Staff Reporter
September 19, 2017
Ever imagined what it would be like to be a nursing student?
Megan Eggleton, a 21-year-old senior and president of the Student Nurses' Association of Oakland University (SNAOU), talks nursing advice, upcoming events and how to be a part of the organization.
"This organization is the perfect way for pre-nursing and nursing students to get involved in our community," she said. "Members will meet other nursing students to serve as both friends and mentors. The club also provides great leadership and volunteer opportunities to place on your resume."
Eggleton has been a member of the organization, which has around 900 members, since fall of 2015.
There are usually between one and three events each month, depending on which are taking place that month.
"We hold monthly meetings as well as social events, volunteering events, fundraising events, community service outreach programs, merchandising events, de-stressing events and tutoring events," Eggleton said.
Some unique events and activities the organization has offered include Nurse's Night at the Joe Louis Arena, volunteering at OU's flu clinic to administer vaccinations to peers and making blankets for Fleece & Thank You to deliver to sick children in the hospital.
As for students who are thinking about joining the organization, Eggleton said it is important to note that one can join prior to being accepted into the nursing program.
"It is a great way to get familiar with things from the school of nursing before being admitted as we work in close conjunction with each other," she said.
She added that many people are unaware of all the areas of nursing and what nurses are able to do within their positions.
"It is a vast field filled with lots of growth for the scope of nursing practice," Eggleton said. "For me, nursing encompasses a paycheck, something I enjoy doing and something that will help others. What could be better?"
SNAOU is eager to spread their awareness of philanthropic events around campus with other organizations.
"We participate in many events, such as Domestic Violence Awareness Month & Sexual Assault Awareness Month, that other organizations also participate in," Eggleton said. "We would love to collaborate with other clubs on campus."
For more information, visit SNAOU's Grizz Orgs page.