Your Best Ramadan Ever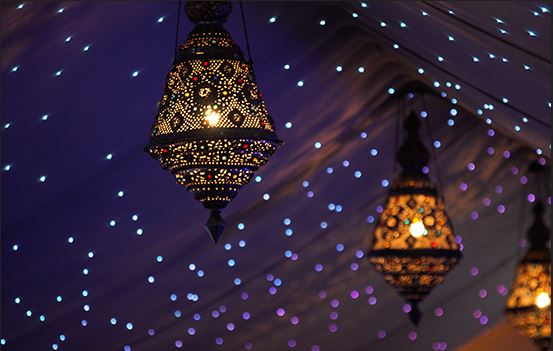 Hang on for a minute...we're trying to find some more stories you might like.
'Tis the season for Ramadan, the ninth month of the Muslim year, during which fasting takes place from sunrise to sunset.
The sight of food can often be a difficult one for students who are fasting during the summer semester. As Ramadan comes to an end, Muslim students provide tips on how to study, make the most out of Ramadan during school and properly breaking one's fast – especially when eyeing that freshly baked croissant from Au Bon Pain.
"Fasting is not meant to be easy for anyone, while it is easier to go all day without eating during this month than any other time of the year," said Jasmine Halim, a 2016 OU alumna. "It still takes motivation, dedication and endurance. Having to study for classes, graduate school entrance exams or even just working and going about your daily routine only adds to the struggle."
According to Deutsche Welle, "Ramadan is regarded as Islam's holiest month in the Muslim lunar calendar. The month generally lasts between 29 and 30 days, and represents a period of spiritual discipline and purification."
As far as keeping focused on your studies while fasting, sophomore Mohammed Awan said cramming all night can work better during Ramadan because many people will already be awake at that time and won't be as hungry.
"If you don't have early classes, studying at night after you break your fast can be beneficial to some people," said Namra Awan, a 2016 OU alumna. "Since sunrise is rather early in the summer months you can stay up through the night to get some work or studying done. If staying up at night is an issue for you then I would recommend studying earlier in the morning and afternoon. Then if you're feeling tired after, take a nap and sleep off those midday hunger pangs."
Maria Syed who is a type 1 diabetic said for those unable to fast, the best advice she could give other students is to not feel guilty about not fasting.
"You should always learn to forgive yourself if you're unable to participate in something you physically cannot partake in," Syed said. "Young adults are heavily susceptible to feelings of guilt and self-hate. Practice a lot of self-love during this month."
Most students said they typically break their fast with something that is light.
"For me, the proper way is to follow the Sunnah of breaking my fast with a couple of dates and water," said senior Tamara Mabrouk.
According to Encyclopedia Britannica, "Sunnah is the body of traditional social and legal custom and practice of the Islamic community."
Senior Irfan Shareef said the key to breaking one's fast is to make sure to eat in moderation.
"Break your fast with people you love, break your fast with people you've never talked to, break your fast with people you've burned bridges with," Syed said. "Learning to connect with people, and being able to forgive them, I believe is a proper way to break your fast."