Food for thought: the origins of coffee, tea and chocolate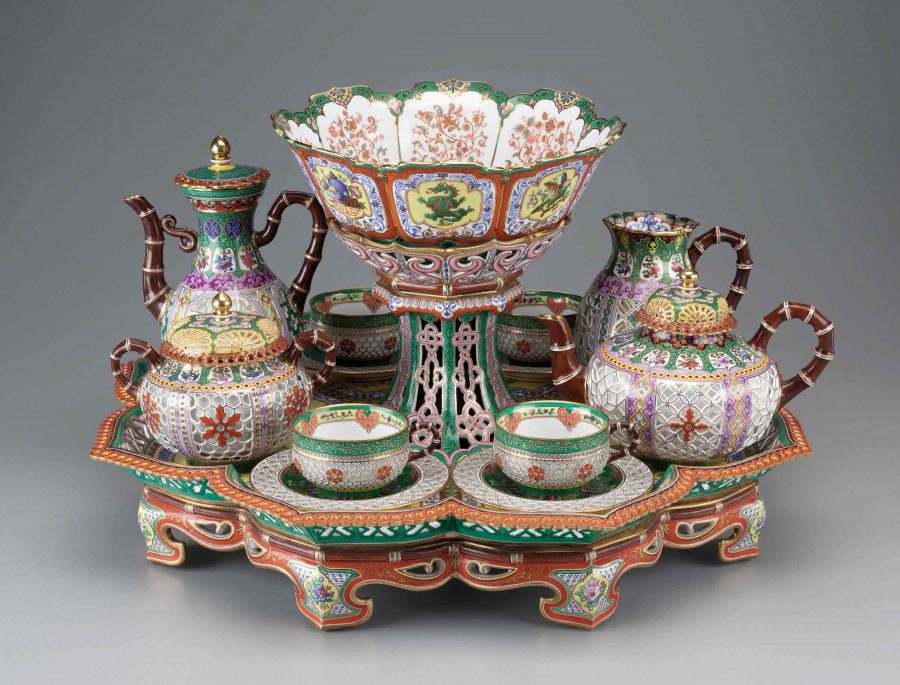 Representatives of the Chinese, Japanese, Arabic and Indian cultures will converge at the Detroit Institute of Arts on Jan. 21 and 22 for the International Coffee and Tea Festival.
Each cultural setup was organized by an individual on the DIA's auxiliary board, Friends of Asian Arts and Cultures: Mieko Inaba (Japanese), Jumana Cooper (Arabic), Li Hsieh (Chinese) and Rupali Lunani (Indian).
Craft, fashion and cultural demonstrations will also be exhibited, but the main purpose of this event is to display the way that these cultures' coffee and tea have affected Western societies.
"It shows how the cultures where coffee and tea and chocolate originated heavily influenced culture when we started trading for those commodities," said Emily Bowyer, the DIA's family program director and lead organizer and liaison for this project.
According to the DIA, coffee was historically imported from Africa through the Middle East, tea from Asia, chocolate from the Americas and sugar was harvested by slaves on colonial plantations.
Both Saturday and Sunday will feature main events in the Great Hall from noon until 4 p.m. These will include, but are not limited to: coffee cup reading; a display of Chinese and Taiwanese Paintings; a Sencha (casual tea) demonstration and tasting with Japanese sweets; and an Indian clothing display of rural, bridal, ethnic and modern Bollywood fashions.
The two days will also include hands-on activities in the student lunch room, such as writing Japanese calligraphy and making Indian candle holders.
"The thing that has hit me the most working with this group of people is how excited they are to be able to present parts of their culture, parts of their tradition, in a platform like we have here at the DIA," Bowyer said.
On Saturday, performances and demonstrations in Rivera Court will include a Lebanese line dance and belly dance, Arabic music played on traditional string instruments called the oud and qanun, and Arabic calligraphy, all at 1 p.m. At 3 p.m., there will be a Chinese Tea Chan Ceremony; music played on the guzheng, which is an ancient string instrument also known as the Chinese zither; and Chinese painting and calligraphy.
"The Arabic group, they're having music and there are instruments that I had never heard of before and now that I've gone to YouTube and listened to them, I'm really excited to see it live," Bowyer said.
Sunday includes a Japanese Tea Ceremony (chanoyu) and a kimono show at 1 p.m. At 3 p.m., guests can experience music played on an Indian instrument; an Indian classical, folk and fusion Bollywood dance; and a fashion show of colorful Indian outfits.
"It's a chance for these people to share their traditions with you, and if you're unfamiliar with any of these traditions, I think that this would be an excellent opportunity to see someone with passion sharing with you," Bowyer said.
Museum admission is free for residents of Oakland, Macomb and Wayne counties, and $7 for Oakland University students with IDs. Museum admission grants full access to all events within the festival.
The DIA also hosts weekly events such as Friday Night Live!, featuring live music from around the world from 6 to 10 p.m., and Sunday Music Bar with sets at 1 p.m. and 3 p.m.
For more information or inquiries, contact the DIA at (313) 833-7900 or visit their website at DIA.org.