Police recruits decrease in state, country and Oakland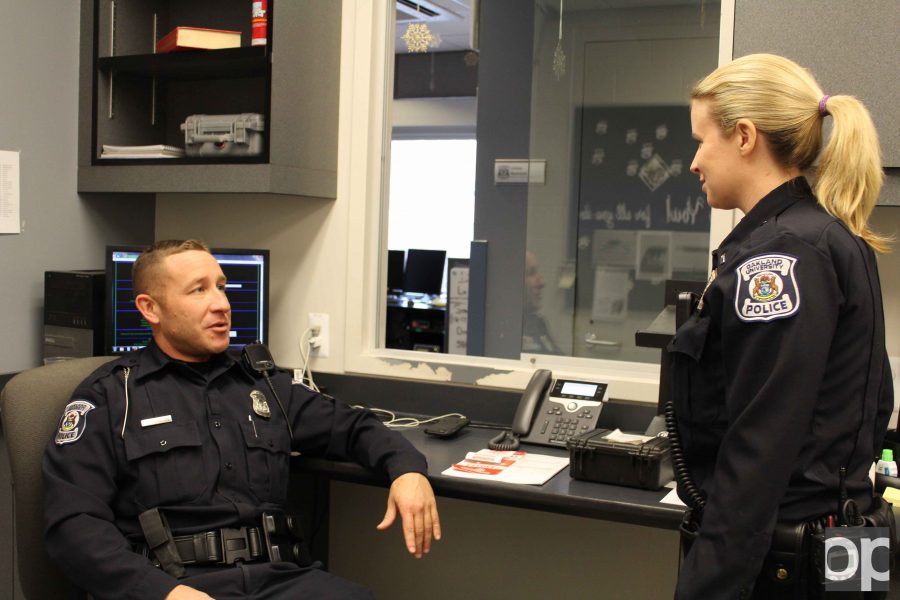 Police departments throughout Michigan, including the state police and even the Oakland University Police Department, are reporting a decrease in officer recruits.
According to Lt. Nicole Thompson, OUPD went through the process of hiring an officer in the fall of 2016 and received approximately 38 applicants. In the past, they received hundreds. This is becoming a common occurrence across the state and country.
There is no simple explanation for this situation, but in all likelihood, a number of causes are adding to the overall situation.
The most obvious setbacks in this field are the recent controversial views toward police.
"Some of the things that are going on currently, with respect to our government institutions, generally are particularly felt by the police, because the police is the most visible representative of government on a day-to-day basis," said Jay Meehan, professor of criminal justice and sociology at OU. "Hence, they can also become the easy object in target of people's discontent with government institutions and the like."
Policing has always been considered a dangerous job, but according to The National Law Enforcement Memorial Fund, there has been a 10 percent increase in officer deaths, from 123 deaths in 2015 to 135 in 2016.
"The highly-publicized ambush of police officers and the increase of police officer deaths as a result of firearms appear to have made law enforcement a less-sought-after job," Thompson said.
Television's distortion, romanticizing and lack of proper representation of the complexities that officers face in reality also place a barrier between some perspective recruits and the actual career.
"The police motto on its surface is 'To protect and serve,' but really from society's standpoint, it's 'To intervene and prevail,'" Meehan said.
Low wages, loss of benefits and schedules unconducive to family life are other potential deterrents.
However, Meehan suggested that a significant percent of the decrease in applicants is not a decrease at all, but rather a shift.
"You have an increase in the private security area," Meehan said. "For every public police officer, you might have close to five people in the private security area. There's other options that people have. Your growth in homeland security post-9/11 is another one."
Meehan reported that this has not affected the number of students interested in studying criminal justice at OU, as the major is quickly approaching 500 students. So, something is quite clearly shifting between the classroom and the working world.
"Unfortunately, I do not see a change in this trend happening in the near future," Thompson said. "I think that the way that officers are viewed in the media has to change, and there has to be more reporting on positive things that officers do, rather than just the negative actions."
"I also think that police agencies need to reach out to the community they serve in order to form positive communication avenues and outreach initiatives which benefit the community as a whole," Thompson said.