SVOU hosts movie night to honor Tuskegee Airmen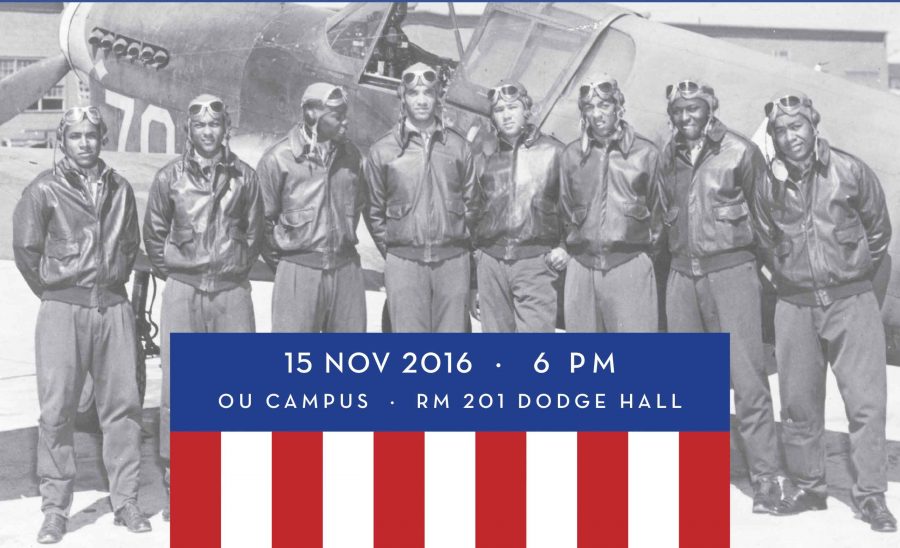 With Thanksgiving growing closer, it can be easy to overlook other holidays that may not be as widely celebrated.
Student Veterans of Oakland University (SVOU) will be hosting a free Veterans Day event at 6 p.m. on Tuesday, Nov. 15, in 201 Dodge Hall.
SVOU's second annual movie screening will center on the story of the Tuskegee Airmen, bomber and fighter pilots who fought in World War II as the first African American aviators in the U.S. Armed Forces. SVOU will show an award-winning documentary "The Luft Gangster."
"I think the OU students that attend will be able to gain a better appreciation for veterans in general, but especially those Tuskegee Airmen," said Vice President of SVOU Cheyenne Schmidt. "The students will be able to see, through the documentary, what they went through at the time as servicemen."
Directly after the screening will be a Q-and-A session with Mike Rott, the film's director, followed by a raffle for a brand-new Droid phone and a short presentation, during which SVOU will give a charitable donation of $500 to the Veterans of Foreign Wars National Home for Children.
"The donation is going to buy Christmas gifts for orphaned children of veterans who have died overseas or stateside," said Ivan Rose, president of SVOU.
Depending on the state of his health, Lt. Col. Alexander Jefferson, a Michigan resident and one of the seven remaining Tuskegee Airmen, will also be in attendance and take part in the Q-and-A session.
Working with the Center for Multicultural Initiatives  and the Department of History, SVOU hopes that the event might also enlighten OU students on topics beyond veterans.
"We love the historical aspect and the racial issues it brings up, especially for someone back in the day, serving well and coming back to the Vietnam era of everybody openly disliking veterans," Rose said. "It'll be awesome to hear [Jefferson's] side of it."
Veteran resources will also be on hand at the event, such as Michigan Warriors, which is a nonprofit veteran hockey team; Team Rubicon, which is a nonprofit veteran-driven emergency service; and the Pontiac Vet Center. There are Vet Centers across the U.S. that help veterans navigate resources available to them, according to Rose. The centers are organized through the U.S. Department of Veteran Affairs.
"The theme for this event is businesses that provide veteran services and support," Rose said. "Maybe you, with your head down in the books as a student veteran, aren't able to look up and see them, so we just put them all in one spot for you."
Free food and drinks from Buffalo Wild Wings and other vendors will be served.
SVOU will also host a veteran career dinner at the end of the year, where it will bring in businesses that are actively searching for veterans to employ.