Oakland seniors perform showcase in New York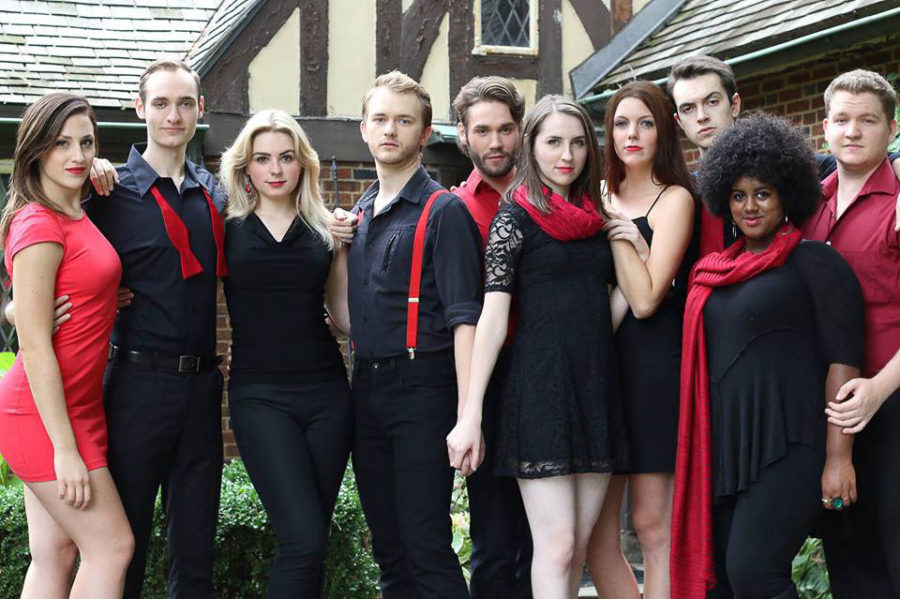 Nine OU seniors packed their bags and headed to New York City last Saturday, and will remain there until March 11 to perform their showcase for talent agents in hopes of getting their first jobs.
The senior showcase that the students recently performed for the OU community is what the agents got to see. Each part is the same, with the exception of a farewell video that was shown to the audience here.
Olivia Griffin, one of the seniors, said that this is a taste of what their lives will be like as professionals.
"I want to use this trip to start being a working actor," Griffin said. "If you're an actress living in New York, it's your job to go to auditions."
Musical theater majors focus on acting, singing and dancing. Griffin said that as they progress through their degree, each takes on a specialty or two. For example, Griffin said that she doesn't really sell herself through dancing, but one of her peers focuses on dance more so than acting and singing. Once they enter their senior year, the students get to choose some electives within their major that stray from their core classes and they audition to be part of the senior showcase.
"You have to audition for showcase. Not everyone gets to go. It's a privilege, not a given, especially since the school pays for us to go," Griffin said.
The students who make the cut travel to New York along with students from Western Michigan University. On top of that, OU covers most of the cost for its own students.
The students get to attend several workshops during the week that they're in the Big Apple in addition to performing. Griffin said they'll be attending a film workshop along with a workshop with Duncan Casting. She said that the group planned to see a show together while they're there as well.
Griffin said that aside from the showcase and workshops, she plans to attend a few auditions to get some practice.
"I'm hoping to experience New York as a working actress," she said. "Even if I don't get a lot of callbacks, I want to take time to go to auditions."
She said that this trip can make connections more than anything. In the event that she doesn't get any callbacks from showcase, she said that she at least wants her name out there.
Griffin said that she's been working to improve her auditioning skills this year so that she'll be well prepared when she graduates.
"You learn how to audition at OU and any other school, but you don't really understand what it's like until you go to a real one," she said.  "You can't get the real experience without going into a room full of people you don't know. That's what this is really about."