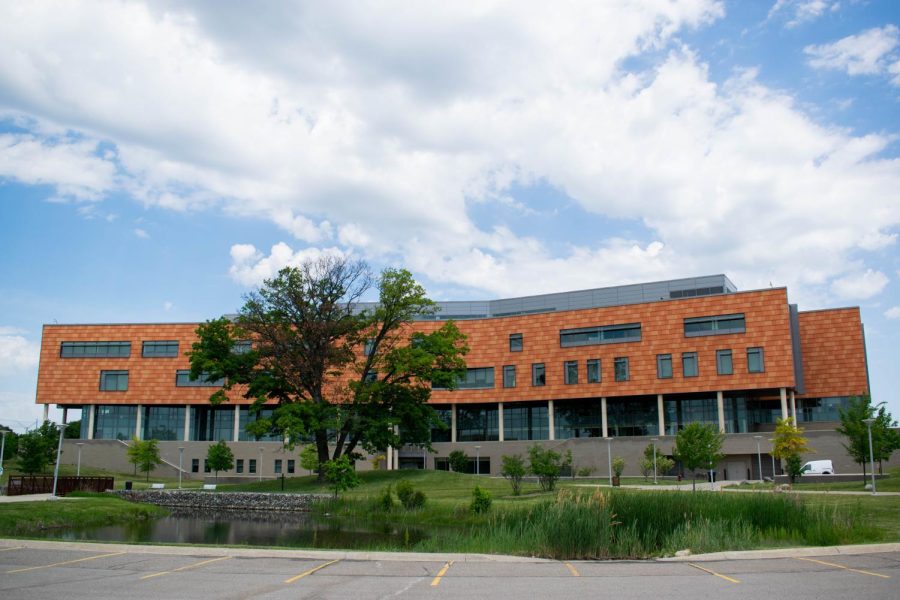 Maggie Willard
Each year, Oakland University School of Nursing (OU SON) recognizes and awards Michigan nurses who demonstrate positive impacts in their communities via public nomination.
The nomination for this award is accepted until Mar. 1, and anyone – patients, friends and family members of patients, etc. – who wants to acknowledge their special nurses who have had a positive influence on their lives can participate.
"To have the ability to recognize excellent nurses in Michigan is an honor for OU SON," Judy Didion, dean of OU SON, said. "To see the local healthcare systems come together on this night to rally around nursing has been a pleasure. Certainly, this event also allows us (the OU SON) to have a moment where we shine in the public's eye for the work we do to organize the event, process nominations, and obtain sponsors to support the event and the education of future nurses."
According to Didion, the Nightingale Award was initially developed 34 years ago by Maggee Allesee, a member of the OU SON Board of Visitors, who is a local philanthropist and supporter of nursing. Since then, the OU SON has been the coordinator of the event.
This award is special in that it recognizes nurses from a variety of healthcare fields – acute care, the community, education, research and leadership. The nine categories for nomination of the award are the followings:
  Excellence in Advanced Practice Nursing-Demonstrates excellence in patient care as an advanced practice nurse (NP, CNS, nurse midwife, nurse anesthetist)
  OU School of Nursing Distinguished Alumni-Any OU SON graduate, making meaningful contributions in nursing
  Excellence in Nursing Leadership-An emerging/experienced nurse leader who champions creative strategies and management in healthcare service to foster quality healthcare delivery
  Excellence in Education-Contributes to quality patient care through education
  Executive Administration-A visionary in leading people and builds effective teams (those holding director level positions and above)
  Nursing in the Community-Delivers innovative nursing services in a non-hospital setting
  Post-Acute Care & Specialty Nursing-Contributes to a particular area of nursing (ex. Rehabilitation, home care, oncology, case management, etc.)
  Excellence in Research-A visionary researcher with a passion for advancements in nursing through research
  Staff Nurse-Demonstrates excellence in direct patient care delivered in a hospital, clinic and/or sub-acute care facility (Two awards given)
Didion also emphasized the importance of recognizing OU SON alumni who are positively impacting the delivery of healthcare in the community. Past distinguished alumni winners are Kathy Armstrong (2021 winner) and Christina Boyland (2020 winner). Armstrong is a dedicated Clinical Nurse Manager who works daily with a focus of improving the culture of safety in the hospital, delivering great patient outcomes. Boyland is a passionate Forensic Nurse who focuses on increasing awareness and providing education for the treatment of patients affected by trauma, violence and maltreatment.
This annual event and hearing about current nurses' experiences in various settings could also spark interests of students to pursue a career in nursing.
"Too often, the public does not understand the role of nurses and the variety of settings that they work," Didion said. "To hear the stories behind the awardees is inspiring and demonstrates the impact nurses have on the lives of so many in Michigan. Hopefully, individuals will read about these nurses and consider nursing as a career. Also, because we host this event, we hope they consider OU as their choice to study nursing."
There are nearly 3 million nurses in the U.S., with the majority of them having spent more than a year on the frontlines of the pandemic.From providing high-quality patient care to actively leaving positive impacts on society, nurses are critical to the success of not only their organizations, but also that of healthcare in general.
For more information regarding the award or to nominate, visit the Nightingale Awards website and fill out the 2022 Nightingale Nomination Form.