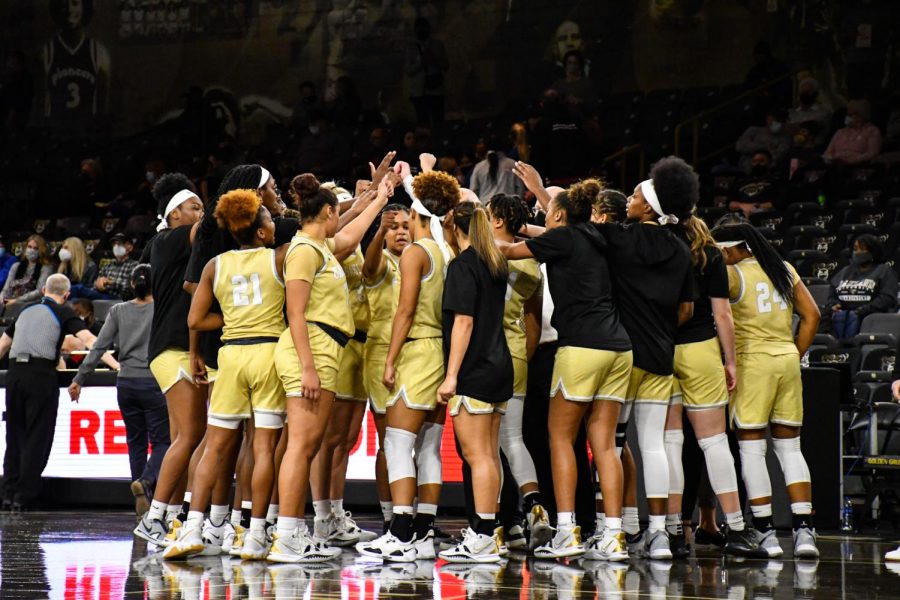 Amelia Osadchuk
The Golden Grizzlies had a horrible shooting performance against the IUPUI Jaguars, costing them the game 74-49 and forcing them to drop to 2-2 in conference play on Saturday (12/4) at the O'Rena.
The game got off to a very fast start for the Jaguars, who jumped to a major 19-8 lead by the end of the first quarter. The Golden Grizzlies struggled to find their stroke from the three-point line, and to stop the Jaguars from scoring. 
Frequent turnovers hurt the team as well, and the constant mistakes and shooting woes had them down by 19-6 at one point in the first. The Jaguars would control the pace and tempo of the game by the throat, constantly scoring from anywhere and everywhere they could while playing good defense. 
The Golden Grizzlies found their footing in opening the second quarter with a 6-0 run against the Jaguars. While they were able to find some semblance of rhythm on the offensive end, their defense still struggled to stop the Jaguars' offensive onslaught. This trade of momentum would not bode well for the Grizzlies, as they tried to complete the taxing comeback in order to win the game.
Their efforts seemed to come at a trade-off throughout the game, as the Grizzlies started to control their defensive play better at the cost of their offensive strides. They closed the second quarter with a little bit of momentum, only trailing by 11 points with the score at 36-25. 
At one point upholding an 18-point lead over the Golden Grizzlies, IUPUI kept a steady grasp on the lead by getting to their spots and making their good shots at a consistent rate, while the Grizzlies struggled to compete. The lead ballooned by the end of the third quarter, as the Jaguars led the Golden Grizzlies 60-38. 
Staying in the driver's seat from the tip-off, the Jaguars cruised to their fourth win — second in conference play — overall on the season, winning the game 74-49. The Golden Grizzlies never really found their stride in the game on either side of the ball, shooting 32% and 23% from the field and three-point range respectively, while allowing the Jaguars to torch them by shooting 45% from the field and 38% from three-point range.
The Golden Grizzlies also lost the battle of the boards to the Jaguars, out-rebounded by 18 with the count being 45-27 by the end of the game. The Jaguars' reigning Player of the Year Macee Williams notched a double-double in the win, recording 14 points and 12 rebounds in her action on the court. 
This loss against the Jaguars — a perennial championship contender — marks the final home game of the 2021 calendar year for the Golden Grizzlies. The OU team will return to the court in a Dec. 7 match up against the Central Michigan Chippewas at the McGuirk Arena in Mount Pleasant.