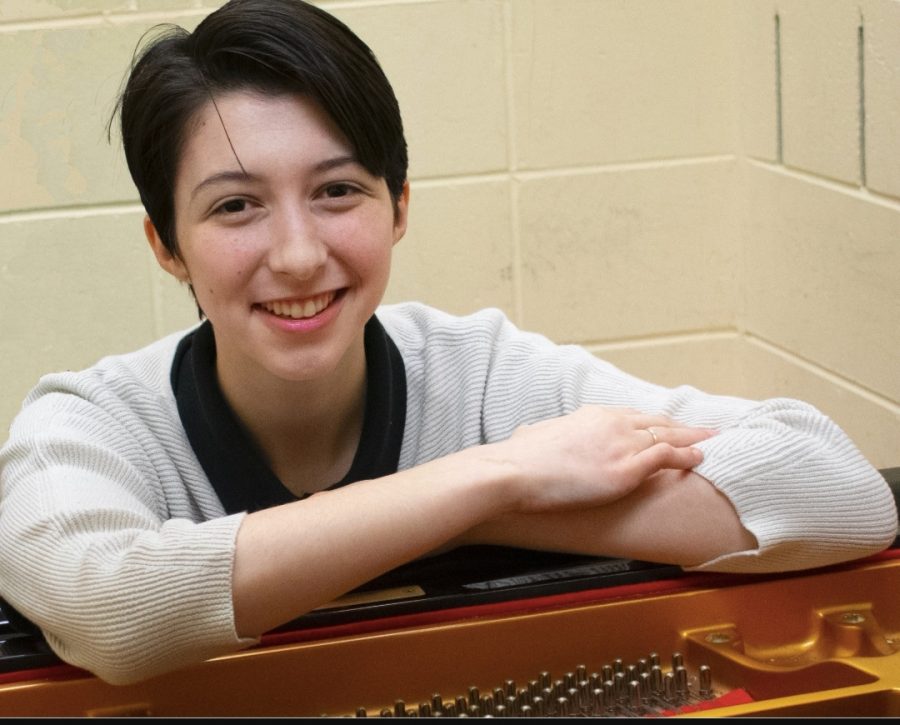 Photo courtesy of Oakland University
To President Ora Hirsch Pescovitz, Chief of Staff Joshua Merchant, Provost Britt Rios-Ellis, and the Board of Trustees:
This is an expression of the severe broken-heartedness, confusion, and betrayal I feel as a result of the unjust treatment of Oakland University faculty. As a 2020 OU graduate, I am a proud Golden Grizzly. I continue to connect with many of my peers and professors, and I still reach out to certain professors for life and career advice. Despite the fact that I've moved all the way to South Carolina, it truly feels like I never left. That is the power of this thriving community.
When I first started my time at Oakland University, I was very afraid of the world and everything in it. I carry trauma with me, much of which resulted from toxic K-12 classroom environments. At Oakland, that toxicity is nowhere to be found. The type of space our faculty create within our learning environments is invaluable. Classes are discussion-based and all students' ideas are valued, respected, and expanded upon through a meaningful, carefully-constructed student-centered approach. As the faculty creates this feeling of safety, the students follow suit. Outside of courses, students constantly engage each other in intellectually-stimulating program-specific conversation, and offer unconditional love and support. When we say we're a family, we mean it.
During my time spent at OU, I had a couple moments in which I was at a severely low point. If I hadn't felt safe enough to talk to my professors about my needs and get help, I really don't know where I would be. A professor walked me to the Graham Health Center for my first counseling appointment. A professor built my confidence from 0 to 110 on the first day of class. A professor helped me grow a few inches taller by helping me find a healthier approach to living. Those were moments that changed my life for the best possible outcome. Based on what I've observed, nearly every Oakland student has a story like this. Every student has had a professor who was there for them on a personal level when they were at their absolute lowest. No student was made to feel afraid or ashamed of it. Oakland is an important safe space for students in our community. We can't finish school if we do not feel safe to learn, and it is the faculty and staff at Oakland University who make that happen.
I want to make it abundantly clear: President Ora Hirsch Pescovitz, Chief of Staff Joshua Merchant, Provost Britt Rios-Ellis, and the Board of Trustees are in no way responsible for the brilliant and compassionate education I received at OU. They are, however, responsible for the stress they cause the students, faculty, and staff as they jack up tuition and lower faculty/staff compensation so they can help themselves and their friends. These people are here to move money, not to improve our campus community. A sustainable future for its graduates, a safe learning space for its students, and a secure position for its brilliant faculty and staff, are not on the list of priorities. I know; We all know. We've seen the shocking statistics and figures.
As an alum of this institution who knows the facts, my heart is broken. I know this is hurting the morale of the faculty members who mean so much to me. I don't know how much longer Oakland can retain this top-notch faculty with the way the institution is treating them. If we lose our faculty, we lose this community. The scared freshmen coming from toxic environments will no longer have the safe, vibrant community that they so desperately need. I feel broken-hearted for all the students like me who will not get the support they deserve.
As an alum of this institution who knows the facts, I feel confused. It is bewildering to me that this institution would make steps towards turning a degree from a beautiful, blossoming, invaluable learning environment into something that will be worth its weight in paper.
As an alum of this institution who knows the facts, I feel betrayed. When Ora Hirsch Pescovitz was positioned as President, there was a great feeling of hope on campus. We all thought things were finally going to change.  We felt that we could finally trust our administration. That trust has been severely fractured. Frankly, given the history of Oakland's administration, it would take a lot of work to heal that trust. Not posturing, not intimidation tactics, not coercive talking points – a lot of work, and a complete adjustment of the administrative path. If they cannot do that for us, they do not belong in our family.
What the Oakland University administration fails to realize, is that we are informed and we are together. Faculty has protected us. Now we, students and alumni, protect them. We are willing to do what it takes. We will be loud. We will not let the administration hide its true colors. We will let them know our worth as a community. We are all together in this because this affects all of us.
I look forward to real, tangible change.
Sincerely,
Paige Broadworth