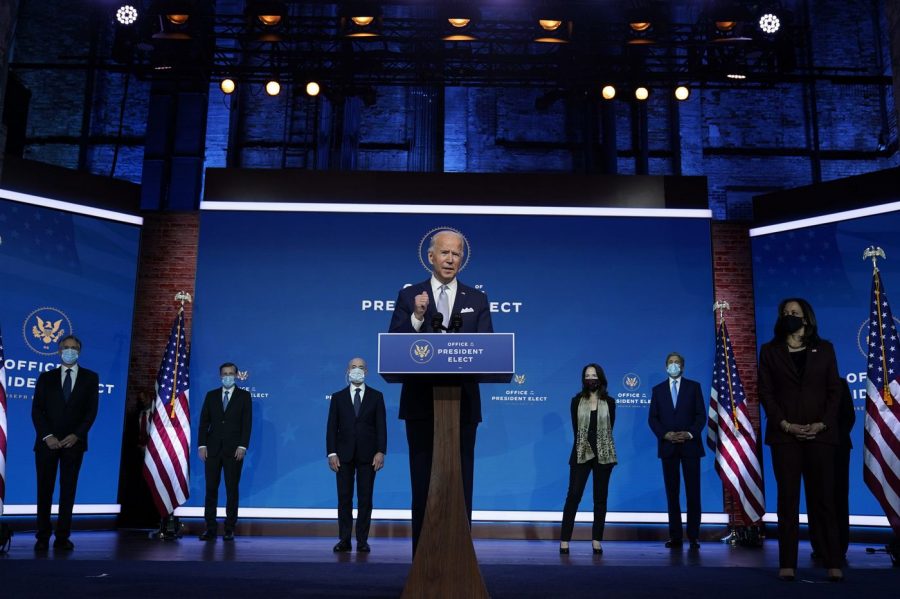 Photo Courtesy of The Philadelphia Inquirer
President-elect Biden began choosing people for his administration, and most names aren't very recognizable, but a few making history.  
The cabinet has not been confirmed by the Senate, but the hearings should be completed by Jan. 20. The following positions will be based on Biden's picks, before the confirmation hearings take place.
Biden made a promise to make a cabinet "that looks like America," and while it is lacking to completely fulfill this promise, it will be the most diverse cabinet the United States has ever seen.
By adding 12 women to his administration, including the first female vice president, Kamala Harris, and secretary of the treasury, Janet Yellen, Biden has made the most gender-balanced cabinet. 
Another promise was met when Biden tapped Miguel Cardona for Secretary of Education.  Both Biden and his wife Dr. Jill Biden had publicly promised to fill this position with a teacher.  Cardona was previously a teacher and principal, before serving as the Connecticut commissioner of education in 2019. 
Some other firsts for the cabinet include Deb Haaland for secretary of the interior. If Haaland is confirmed, she would be the first Native American woman to be in the cabinet. The secretary of the interior is in charge of the Bureau of Indian Affairs, which could be extremely beneficial for Native Americans.
Pete Buttigieg is the most prominent name in the outer cabinet after running for president against Biden– he has been tapped for the secretary of transportation position. This would make Buttigieg the first openly gay man to be in a presidential administration.
The first person of color to be Secretary of Defense will be Lloyd Austin, who was in Obama's administration as the head of U.S. Central Command.  According to ForeignPolicy.com, Austin is known as the "silent general" and shares the same views with Biden about Middle Eastern Affairs.
While there are great firsts for women and people of color, there is still a dominant presence of old white men. 
There is a clear lack of progressive voices in the cabinet. Biden has chosen almost exclusively moderate viewed people, and while there are still some positions that have not been filled, it is not looking promising to the progressive democrats. 
The biggest win for progressives is Katherine Tai, who was chosen for the West Wing position of U.S. Trade Representation. Marcia Fudge, who was tapped for secretary of housing and urban development is another strong progressive, but many progressives were hoping she would be chosen for the higher position of secretary of agriculture instead.  
Notably, Biden has chosen 19 people from Obama's administration. Knowing that Biden has worked with these people previously as he was vice president it is not surprising to see. Many of those people will be filling in different positions from their last turn. 
As of Jan. 18, Biden has yet to tap people for 10 positions, this leaves room for women, people of color and progressives to have a stronger presence in the White House.