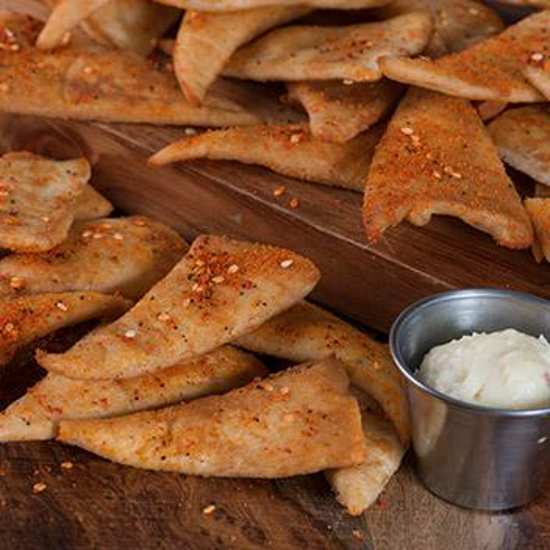 Photo courtesy of Olga's Kitchen
A celebration will be going on right across the street from Oakland University this Sunday, March 8. Olga's Kitchen is welcoming women to snag a dish of free snackers in honor of International Women's Day. Any woman who dines today can receive the spicy appetizer with the purchase of any other item on the menu.
OU is adjacent to one location on the corner of Walton Boulevard and Squirrel Road — there are also 24 other restaurants spread throughout Michigan. Hours may vary from restaurant to restaurant, but the Olga's Kitchen that is closest to campus is open from 11 a.m.-9 p.m. on Sundays.
The chain is taking a special interest in International Women's Day in memory of their founder, Olga Loizon. A woman-owned business did not fit into traditional gender norms.
"It used to be a guys club," said Mary Ary, manager of Olga's Kitchen in Auburn Hills. "Now I am seeing more and more women in stronger and higher positions being taken more seriously."
The chain of professional women in Olga's Kitchen began in the 1960s, following a trip to the Mediterranean. Loizon was inspired by her Greek heritage, specifically the souvlaki. Souvlakis were the prototype for 'the olga,' which is the main food on their menu: a pita wrap with sauce and meat or vegetables inside.
Loizon initially faced some uncertainties close to home — her husband John was described by family members as extremely against the restaurant and argued with his wife day and night about its creation.
Even so, Loizon began compiling the ingredients needed to make her envisioned Greek restaurant, including a vertical rotisserie to prepare the meat. She was refused service while trying to purchase this key component to her restaurant simply because of her gender. A male family member aided in her journey and bought the unit for her, and Loizon was able to jump start Olga's Kitchen from there.
"She was a wonderful woman," Ary said. "She was powerful in a pleasant manner … she got things done."
While the chain began to take off, Loizon opted to sell Olga's Kitchen, but Ary assured she continued to visit various locations until her passing in 2019. She has been the restaurant's namesake for over half a century now, and current professionals still tie her name to the success of the Olga's Kitchen franchise.
"Her legacy will forever live on with Olga's Kitchen," Mark Schostak, executive chairman of the Livonia-based branch, told The Detroit News in 2019.
Determination was at the forefront of Loizon's success as a female entrepreneur during a challenging climate. The company is now remembering her triumph and encouraging other aspiring women by celebrating International Women's Day — the free basket of snackers is just a small nod of support.