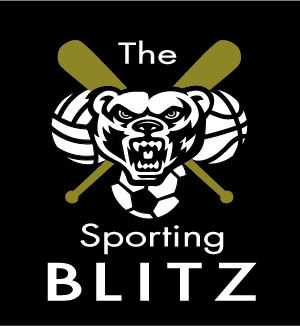 Athlete of the Week: Dani Dulberg
Freshman Dani Dulberg was named Oakland University student athlete of the week for March 30. Dulberg, a member of Oakland's softball team, set a school record of six RBI during a single game against Southern Utah last friday.
The chemistry major played tennis and volleyball in high school as well as softball. She was named captain her senior year and was a varsity letter winner for three years under her coach, Mike Hessling.
After taking a medical redshirt for a knee surgery, Dulberg has returned with an impressive season, with 10 RBI and a .364 batting average. During last Friday's doubleheader, the Birmingham native had two doubles in the first game, as OU won 11-8.
Coach retires after nine years at OU
Director of Athletics Tracy Huth announced Monday that Oakland University softball coach, Glenn MacDonald, retired from coaching. MacDonald retires holding the title as the winningest coach in program history with a record of 92-134 after four-plus seasons.
"I really enjoyed my time at Oakland University," said MacDonald recently in an interview. "I have forged many great relationships during my time here and know that the girls will be successful on and off the diamond as they move forward."
MacDonald was with the softball team for nine seasons and helped take them to NCAA tournaments in 2002 and 2003; the team also held back-to-back conference titles during these years.
"We thank Glenn for all his hard work and dedication over the last nine years here at Oakland University," said Huth at the announcement. "We wish him well in the future."
Assistant softball coach Jane Zimmerman will serve as interim coach for the remainder of the season.
Benson named All-American honorable mention
Keith Benson, a 6-foot-11 center playing for the men's basketball team, was named to the Associated Press All-American honorable mention team. Benson is only the second Golden Grizzly to hold the title, joining Mike Helms who was named in 2003.
For the 2009-10 season, Benson averaged 17.3 points and 10.5 rebounds per game.
"This is a great honor and I want to thank all my teammates, coach (Greg) Kampe and the rest of the coaching staff for working with me," said Benson in a recent interview. "It means a lot to me to be the second player from Oakland to receive this honor."
Benson was also named Summit League player of the year. He led the conference in blocked shots, rebounds, freethrows made and 18 double-doubles.
Benson will be challenged with deciding rather to head off to the NBA to start a professional career or to remain with the Grizzlies for his senior year. His decision will be announced in early May.
Benson helped take the Grizzlies to the first round of the NCAA tournament, where they were sent home after Pittsburgh won the game 89-66.
Oakland falls by one to Western; first home game on April 2
Oakland's baseball team suffered a tough loss against Western Michigan 5-4 on Tuesday afternoon.
Oakland opened the first inning as sophomore Tim Ryan ran home after a strong hit by Aaron Cieslak.
In the fourth freshman Todd Dunham took two bases on a hit and advanced to third on a pitch. He scored on a passed ball.
The Broncos threatened to score, loading the bases in both the second and third innings, but didn't take any runs until two in the fifth, one in the sixth and their final two to take the game in the seventh.
Oakland hosts their first home game on April 2 against Concordia.
Track /Field begins; XC takes honors
Oakland track and field will begin their season Saturday, April 3 at an all day Spartan Invite.
The men's and women's cross country teams were named honored as U.S. Track & Field and Cross Country Coaches Association NCAA Division I All-Academic by the USTFCCCA earlier this month.
The Grizzlies join IPFW, IUPUI, South Dakota State and Oral Roberts as one of only five Summit League teams to earn the honor.
To be considered for the USTFCCCA All-Academic Team award, teams must have competed at an NCAA Regional Championship, compiled a team score and have a minimum 3.00 team cumulative grade point average.