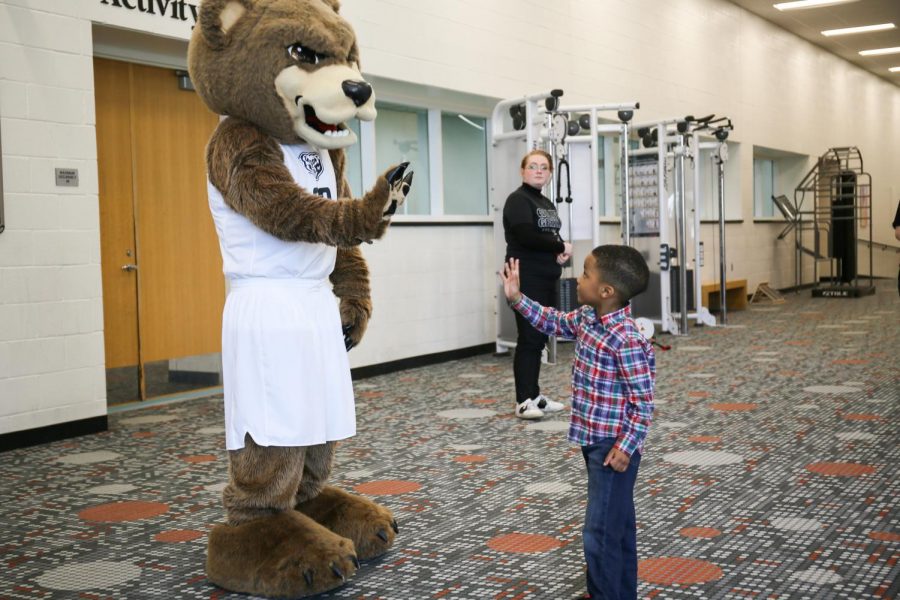 Sergio Montanez
To transition into April, which is also National Autism Awareness Month, the Joanne and Ted Lindsay Foundation Autism Reach Services (OUCARES) offered its 16th annual Family Fun Day for people with Autism Spectrum Disorder (ASD) and their families.
The event was hosted in the Oakland University Recreation Center and had activities such as bouncy inflatables, face painting, swimming, crafts and a sensory room by Kaufman Children's Center.
"At OUCARES, we offer an annual Family Fun Day to offer resources in a really fun inclusive environment for families of individuals on the spectrum of all ages to come and gain not only, resources at our vendor fair, [but also] partake in a lot of fun activities," Kristin Rohrbeck, director of OUCARES, said. "It's really a time where families can come and have a really exciting day where they don't have to feel like they're being judged."
OUCARES offers multiple types of programs as well as the annual Family Fun Day. They have recreational programs such as baseball, bowling, soccer and volleyball where their goal is to help people on the spectrum build social skills and connections. They also have employment skills programs, parent programs and summer camps for ages 3 to 18 and up.
"With the younger kids, we do a lot of recreations, social skills, do fun science experiments and typical day camp things," said Caroline Gorman, program coordinator for OUCARES. "For our teens and adults, we have life skills camps, so they come and they go grocery shopping every week, they learn how to make a budget, conflict resolution, working together, they start a micro business, [and] we visit different places where they can get jobs and learn about careers."
At the event, families could get information from vendors, such as ABA Pathways, Gateway Pediatric Therapy, Bright Connections Occupation Therapy, Kids in Motion and Michigan Alliance for Families.
"Whether they be therapy centers or other kinds of places where people can go to get information about autism, or support for someone on the spectrum or their families," Rohrbeck said. "A lot of families come specifically just for that: to get connected [and] know what other kinds of events and support systems there are in the autism community."
OU is having an autism awareness celebration on April 3, which will take place from noon to 1:00 p.m. in the Oakland Center Founders Ballroom. OUCARES will be having an OU student come and talk about what it's like to be on the spectrum, how he's doing in higher education and the challenges he faces. This is a way to also inform the faculty and staff at OU of how to support people with ASD.
OUCARES is always looking for volunteers to help out in its social skills, recreation and employment skills programs. Students who are interested in these volunteering opportunities should contact OUCARES by emailing [email protected] or calling 248-370-2424.