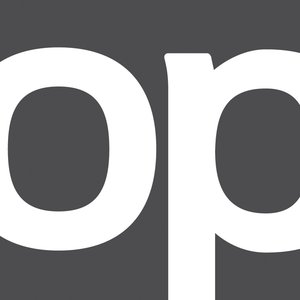 The Women and Gender Studies (WGS) program hosted "Careers That Make a Difference," an event to further the knowledge and opportunities present with this degree, on Thursday, Oct. 18.
The event was put on by Valerie Palmer-Mehta, a professor of communication and interim director of the WGS program and Ami Harbin, associate professor of philosophy and WGS.
"Often students take a course in introduction to women and gender studies and then realize they want to pursue a major or minor," Harbin said. "This event helps them meet others following the same path and consider career options after graduation."
WGS focuses on investigating gender and what it means to be masculine or feminine. It also explores the idea of influences in society, usage of language and vocabulary, historical changes and sexual identity.
"We hope students learned more about the value of the women and gender studies program on campus," Palmer-Mehta said. "What you can do with a degree from the women and gender studies program and how you can build a meaningful career that makes a difference in the world."
To start the event, the program held an icebreaker for students, faculty and alumni to have a chance to network. This gave students the chance to ask questions to both the speakers and fellow peers, allowing a more comfortable and engaging setting throughout the program.
"The icebreaker was designed to help students and alumni get to know each other and feel comfortable with each other," Harbin said.
At this event there were four successful OU alumni panelists with a degree in women and gender studies: Dean Nasreddine, an electoral activist and field organizer with NextGen America; Emily Clancy, an East Michigan community organizer for Planned Parenthood Advocates of Michigan; Angela Wilhelm, a community engagement and philanthropy specialist at Suburban Collection; and Rebecca Malotke-Meslin, a director of enrollment and financial aid at The Avery Coonley School.
"Each shared their particular career trajectory, the steps they took to gain meaningful employment, career advice for students and why their time with the women and gender studies program was valuable to them," Palmer-Mehta said.
The panelists shared their stories and the experiences they went through to get to where they are, including receiving awards and promotions in their field. They offered different perspectives, advice and information on the degree.
"We hoped to accomplish multiple goals with this event," Palmer-Mehta said. "We wanted to inform students about the women and gender studies program and answer the question, 'What can you do with a degree in women and gender studies?' We wanted to provide career advice to students who want to make a difference in the world. We wanted to bring together alumni and current students so that students could network with relevant professionals in the field."
The WGS program will hold the Phyllis Law Googasian and Women and Gender Studies Award Luncheon on Mar. 28, 2019 from 11:30 a.m. – 1 p.m. in Banquet Room B of the Oakland Center. They will also host their 35th annual film festival in March.