Winter Fashion on a Budget: Just because it's cold doesn't mean you can't have style
Dropping temperatures sends all of us into a style rut. When it's dark, freezing cold and wet outside, all we really want to do is wear the duvet from our bed all day. But someone has to get to class and pay the bills (if you're a working student), which means heading out while doing your best not to look like a polar bear that got lost.
So, how on earth do you stay on trend while keeping warm in low temps? With some inspiration and style guidance, winter weather will prove to be no barrier to good fashion sense.
Statement Coats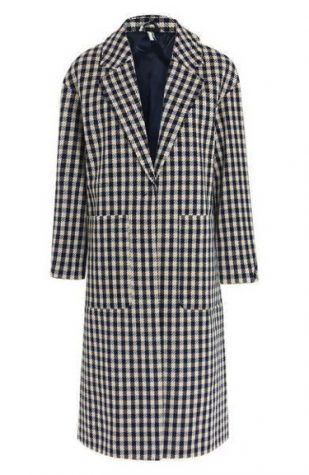 Set the tone the minute you step into the office or on campus with a statement coat that screams style and individuality. Choose a bold color or an interesting print. This is the time to invest. If you're considering the cost per wear ratio, your winter coat will be the hardest working piece in your wardrobe. Let's face it, we live in Michigan. The best part about these jackets is that they will pair well with various tailored tops and jeans as well.
The best part about statement coats, whether it be a trench, faux fur, patent leather or puffer coat, is that it can do all the talking for your outfit.
There aren't many redeeming factors about living through really cold weather fashion wise, but it is the only time during the year you can wear fur (or faux fur, of course). So just have fun with it! You can wear these coats with just about anything to give your outfit an instant upgrade.
Wide Leg Trousers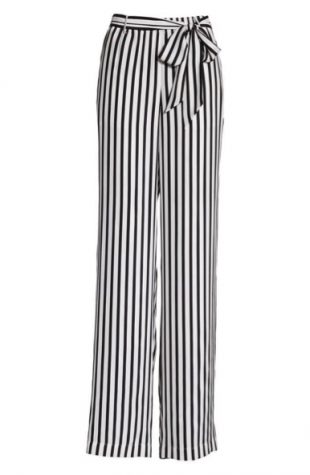 Who doesn't love a wide-leg trouser? Teamed with loafers or booties and an oversized sweater, it offers the ability to skim over curvy hips and lengthen legs. This winter, these wider '70s-inspired silhouettes are really starting to take over.
Thankfully, the new season's offerings are filled with options. Keep your top half laid back and let your trousers do the talking.
Mixed Separates
While summer might be about simple lightweight fabrics, winter offers the opportunity to combine styles and textures. It's a chance to dress down your eveningwear and dress up your cosiest pieces for a look that sets just the right tone for relaxed daywear.
The combination of a silk skirt or dress worn with a chunky knit is classic, even more so when the colors are kept tonal. You can skip straight from the office to class without changing in between. It's undoubtedly a 24-hour look.
Sweaters
Sweaters are the most practical and classic purchases that are worth every penny. It's a good idea to shop for knitwear that is well made and cozy, but won't cost you an arm and a leg.
Thankfully, this season's stores are flooding with affordable options, whether it's a traditional J.Crew turtleneck sweater or Aritzia knit. There are plenty of sweaters with stripes and color blocking, as well as ribbed and chunky versions and oversize fits that enhance any outfit, no matter what it's paired with on the bottom.
Most importantly, these stylish sweaters won't max out your bank account during the winter months.
Boots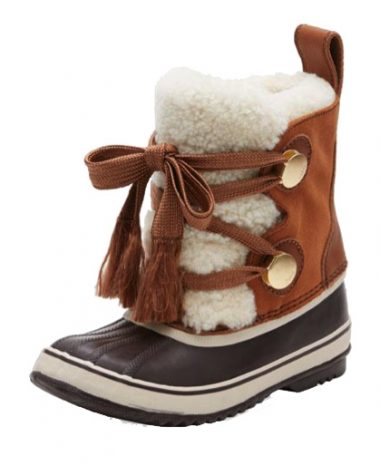 Great winter style really boils down to a great pair of boots. Got a great pair of over-the-knee boots? Show them off by pairing them with a midi dress if you're going to an event. Are you lazy and heading to class? Pair them with some leggings and head out the door.
Do you have killer ankle boots you want to make sure the world gets to see? Pair them with cuffed jeans or a dress. If it's a polar vortex outside and you are forced to wear less than fashionable snow boots, use them as a starting point to put together an inventive outfit, rather than just throwing them on with just anything.