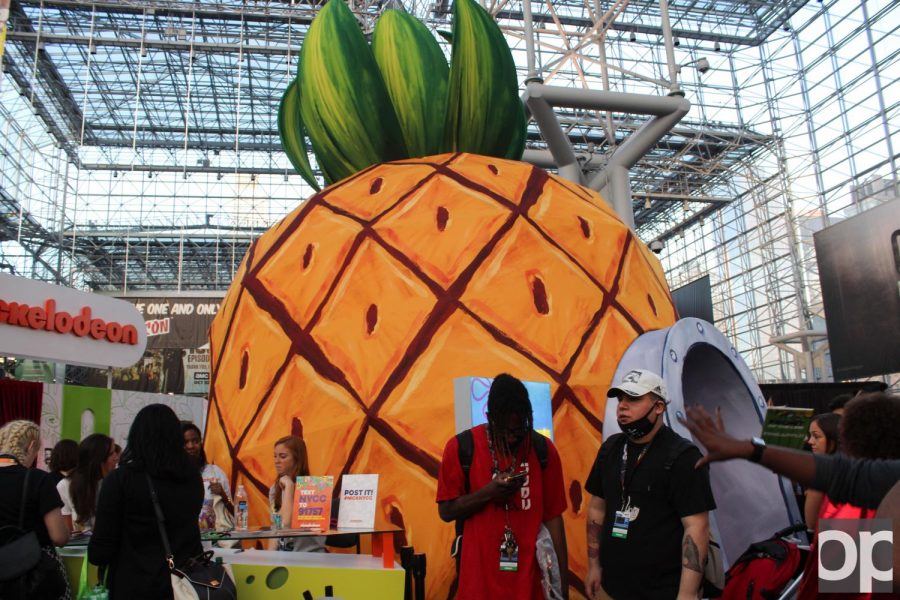 Cheyanne Kramer
Conventions are expensive. So when I have the opportunity to go to a convention at a reduced cost, I take it. A few friends and I got free passes to New York Comic Con, and had a way to stay in Brooklyn for free.
So off we went for a two-night trip in New York City. Was it everything I hoped it would be? Was it everything that the internet had convinced me it was? Yes and no.
Food wasn't too expensive since street vendors are all over New York. However, once you were inside of the convention, it was another story entirely. I will never pay $10 for a bowl of mac and cheese, and $5 for a Snapple tea. I'm a broke college kid, NYCC. I can't afford your games.
This year, NYCC changed a few policies. For instance, unless you got your hands on a "pro" pass, you had to buy each day pass individually. Coupled with the fact they had a smaller venue than in years past thanks to construction projects, there were less badges sold and many angry people who could only get a pass for one day.
What made this worse was that many guests were only there one day of the convention. So after shelling out over $60 on a single day badge, which in itself is insane, you had to hope that your favorite guest would even be doing signings on that day. And I hope your pockets were lined with gold, because some charged over $200 for autographs.
This year also introduced metal detectors you had to walk through to get to the convention. I understand it was for safety, but you had to walk through the metal detector then stop again to scan your badge before walking into the convention. This meant a lot of struggle to get people into the convention quickly, because you had to keep stopping.
Speaking of stopping, attendees just didn't care about the huge signs posted all over the show floor telling people not to stop in the hallways for photos. It would take 20 to 30 minutes to cross the show floor because you had to walk at a snail's pace. The huge crowds didn't help either. Good luck having a huge prop or complicated costume, because the risk of someone shoving you or stepping on part of your costume was insanely high.
The Eastern Championships of Cosplay was held at NYCC as well, and it was amazing to see live. I appreciated how they split armor, needlework and FX into separate categories, because armored cosplays always winning cosplay contests aggravates me to no end.
However, the industry events were fantastic. I personally attended the RWBY Sneak Peak and the Voltron Sneak Peak, and both events blew me out of the water. The emcee was fantastic and hilarious, and despite the Voltron crew getting stranded in an elevator for a portion of the panel, both events made up for all of the qualms I had with the convention.
Would I go back next year? If I only had to pay for food, transportation and merchandise again, the answer is maybe. I had fun, even if only for the two big panels I attended and the enormous amount of money I spent shopping around.