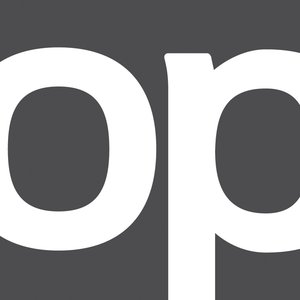 For $22, students, staff and faculty can purchase a book showcasing photos from years past. Complete with descriptive captions, the book can be purchased in various locations across campus.
Dominique Daniel is an associate professor and the coordinator of the archives and special collections at Oakland University. This semester, she has published her photo history on Oakland.
The university archives are located in the basement of Kresge Library, around the corner from the Oakland University William Beaumont School of Medicine study rooms.
Daniel explained that the book was proposed by Arcadia Publishing, who wanted Oakland included in its series of books showcasing universities across the country. With this year being the 60th anniversary of the school, Daniel agreed to work on the project. After approval from deans and other offices across campus, she got started.
One unique feature about the book is that no matter the original colors of the photo, they would be made into black and white images for this publication. Daniel explained this was a trend of Arcadia publications. "Even more recent photos, they made them black and white," she said.
The process of putting the book together took about a year and a half, according to Daniel.
"First, Shirley and I went through the photo collection," she said. "I went through our print collection, then Shirley had to go through all of our slides and negatives, and we have a lot of those."
Then, they had the task of choosing photos representing the entire history of Oakland. They had no idea as to what each chapter would contain, but they had a strict page count from Arcadia, and they could only include so many photographs.
"We tried to find things that were fun, and find iconic images of Oakland," Daniel said.
Shirley Paquette is a research assistant in the archives at Oakland, and she aided Daniel in the curation of the book.
"I hope this puts students in touch with their roots at this university," Paquette said. "That there was a beginning, a sense of this is their campus price and this is kind of coming home. A way to see where things started, how they fit in and how they evolved and how it came to be."
While going through all of the photos, Paquette said she was impacted by seeing the way that the campus looked before all of the buildings.
"How much vast, expansive land the Wilson's donated, it was a huge, huge area, and just the emptiness of this campus before there was a campus…" she said. "Seeing North and South Foundation standing there alone amongst all these trees and a parking lot and all this dug up earth, just wow."
The book wasn't just the work of the university archives. Daniel worked together with University Communications and Marketing. While working to make sure these photos could be published legally was a challenge for Daniel, the hardest part for her was picking which photo did the content the most justice.
"Sometimes, it came down to an arbitrary decision," she said.
Paquette recalled one photo that she wished she could have included in the book. It was a picture of Oakland students organizing the class rings for the first graduating class in their formalwear before the first ball. However, she could only find a copy, and not the original photo, so there was no way a high quality image could be included in the book.
Once all of these photos were found in their physical forms, they had to be digitized in order to be published. Another Kresge worker, Amy Pelkey, worked with Daniel and her team to scan all of the photos into the system.
"There was a real sense of pride finding these photos and seeing them included," Paquette said.
Daniel will be on campus during Homecoming week on October 14 to sign copies of her book in Kresge Library.